Charlotte's New Voices
Our 2017 Charlotteans of the Year seized the loose reins of leadership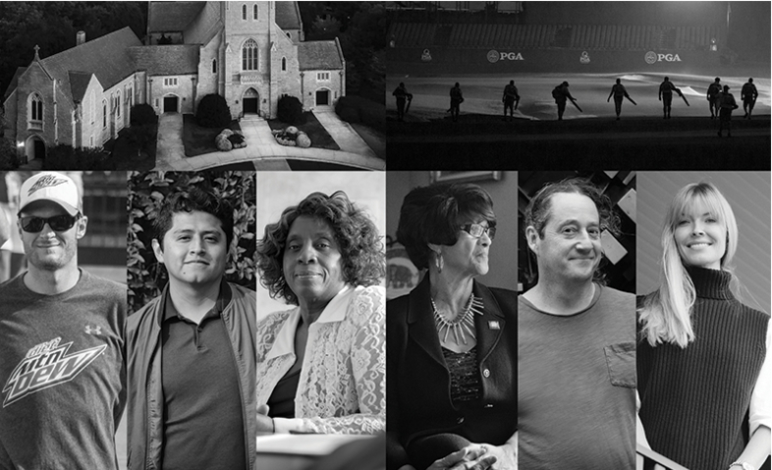 This magazine began naming Charlotteans of the Year in 2014, when its publisher and editors decided it was time to single out people and organizations that were helping shape this city into something better than it was the year before.
It's an intentionally broad criterion. Here's how we decide: We solicit nominations throughout the year. They come from everywhere on behalf of everyone: nonprofit leaders, public officials, artists, hot dog vendors. In the summer, we hold a couple of meetings in a stuffy conference room, pass around voluminous printouts of the collected nominations, and start asking ourselves and each other questions about whom should be on the list of eight. The method is not exactly scientific. The people around the table argue, counter-argue, backtrack, concede, dig in, and not infrequently ask who a particular nominee is. Sooner or later—usually later—the winnowing gets done.
Over the years, though, we've gotten a bit clearer on what we're looking for in a COTY. We're not just looking for people who do great things in Charlotte—and thank goodness, because then we'd have a list that would drop like a rope ladder out the window. We're looking for people who do what they do in a way that might be different from what you'd expect, or that reflects a bigger change in their city—who, in short, mean something beyond themselves.
So here's our list of eight for 2017. Individually, they've done all sorts of astounding things, from a woman who for 25 years has memorialized the victims of murder as an ongoing tribute to her own slain goddaughter; to an artist and entrepreneur who's redefining what art means in the South; to a church that's diving hands-first into solving one of this booming city's signature civic problems, a shortage of homes for the poor.
Collectively, the majority of them illustrate the will, frustration, and ingenuity of people trying to remake their community and their places within it at a time when institutions devoted to the public good are either crumbling or revealed as insufficient—when the very idea of "public good" seems to have all but disappeared from our national discourse. I interviewed Bruce Katz of the Brookings Institution last week about how the paralysis and regression of the federal and many state governments in the United States have placed the burden of progress squarely on cities, which will have to invent new ways to solve big problems.
People like our Charlotteans of the Year are engaged in exactly that kind of work; Oliver Merino, who's not yet 30, didn't necessarily envision himself a spearhead of a social movement when the year began. But then federal agents began rounding up undocumented immigrants, and Oliver stepped into a leadership space that much of Charlotte didn't even know was there. Dot Counts-Scoggins didn't imagine that, in her 70s, she'd be battling the old forces of racial animus in public schools, 60 years after she was the first black student at all-white Harding High School. But there she is today, creating mentorship programs in low-income schools and going to school board meetings like any other good citizen who cares.
None of these folks is doing things the prescribed way. None holds formal public office. They're reacting to circumstance and grabbing loose reins in a city that's busy inventing and reinventing itself. "It's easy to say there's a void in leadership now," Johnny Harris, the dean of Charlotte real estate developers and one of the mainstays of its business community, told the Observer this week. "The fact of the matter is, the leadership's there, but it's awfully hard to be heard when you're as diverse and large as Charlotte has become." Maybe he's right. This isn't the city it was 20 or even 10 years ago. But maybe Charlotte just needed other voices, speaking in new ways, to rise above the crowd.
The 2017 Charlotteans of the Year awards dinner will be from 6 to 8:30 p.m. at the Kimpton Tryon Park Hotel, 303 S. Church St. Single tickets are $80, $750 for a table of 10.