Charlotte's Spike in Pedestrian Deaths Correlates to the Distribution of Wealth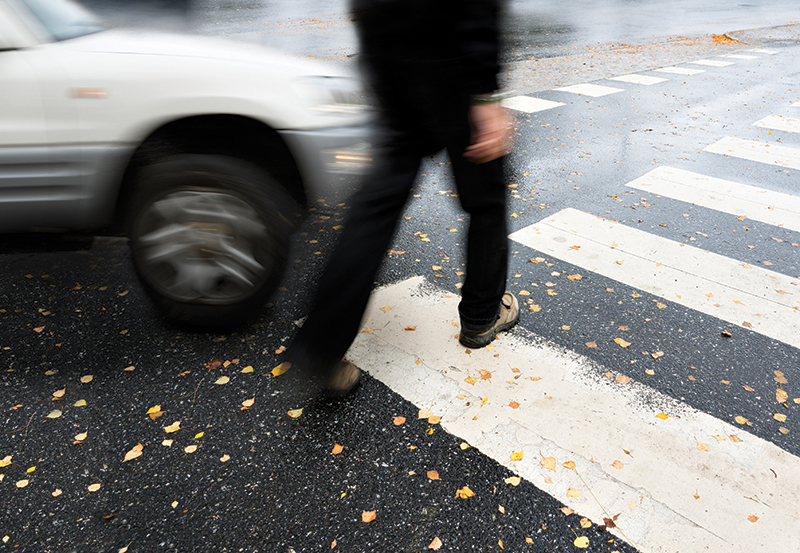 AT THE END of October, Charlotte-Mecklenburg Police issued a warning to drivers: Watch out for pedestrians. With two months still left in the year, 24 people had been hit and killed by cars—compared to 17 at that point in 2016.
The overwhelming majority of this year's pedestrian fatalities occurred at night, police say, and often the victim was wearing dark clothing and crossing the street outside of a marked crosswalk. A CMPD sergeant compared that behavior to "playing Frogger," as he warned both drivers and walkers to watch for each other.
There's another trend, though, that becomes apparent when you plot the incidents on a map of Mecklenburg County: They create a pattern that roughly mimics the distribution of wealth here. Fatal car versus pedestrian wrecks rarely happen in the wedge of wealth in south Charlotte. Just as the city's less affluent residents live in a band that arcs from west to east, across the northern parts of the city and county, most of this year's pedestrian fatalities form a crescent of similar geography. Multiple people have died on Freedom Drive, and if you were to stand alongside the road, it wouldn't take long to spot people dashing across the lanes of traffic instead of walking half a mile to the nearest crosswalk.
Charlotte routinely scores low on walkability reports—the city gets a 26 out of 100 by the online resource Walk Score, which says most errands here require a car. You can see the problem, then, for the city's poor and working-class residents who often don't have access to reliable transportation by car. Even if they are able to use a sidewalk for part of their journey to work or the grocery store, they often encounter a lack of transportation infrastructure that connects to where people actually want to go. A 2014 study by Governing magazine found poor neighborhoods nationwide have approximately double the pedestrian fatality rates of wealthier ones.
The city is working to remedy that through targeted investments in sidewalks and bike lanes funded by voter-approved bonds. And to be clear, CMPD says the pedestrians were at fault in some of this year's crashes. But without robust, connected, and practical multimodal transportation infrastructure in the neighborhoods that need it most, don't expect this trend to change as Charlotte grows.