Charlotte's Surprising Role in Netflix's 'Wild Wild Country'
The documentary series about Rajneeshpuram is streaming now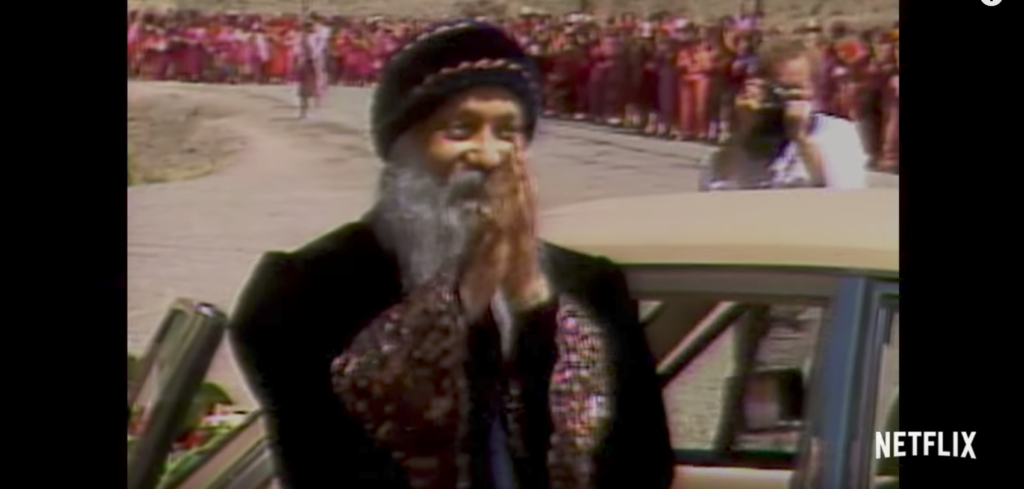 SINCE DEBUTING IN MARCH, Netflix's riveting documentary series Wild Wild Country has garnered an enormous audience in how it depicts the story of Indian guru Bhagwan Shree Rajneesh's time in the U.S. His "Rajneeshpuram" community's occupation in Wasco County, Oregon, made international headlines in the 1980s, but it's a startling narrative for viewers in the millennial generation or after. Watch the trailer for the series, produced by Mark and Jay Duplass, below.
Even more striking is how the city of Charlotte ends up playing a major role in the final episode of the show.
In 1985, as government officials were closing into Rajneesh's commune, he and a handful of his followers fled on a rented Learjet across the country and presumably, toward Bermuda to escape charges of immigration fraud. After the group had stopped at the Charlotte airport, local and national authorities approached the plane and arrested Rajneesh. ($58,000 in cash and millions of dollars in jewelry, including bracelets and watches, were found on the plane. The guru was known for possessing more than 90 golden Rolls Royces.)
Rajneesh was held in Charlotte's Mecklenburg County jail during the days that followed. Reports at that time say that though he didn't receive his coveted throne in jail, "U.S. Magistrate Barbara Delaney ordered federal marshals to give the guru a pillow, an extra cotton blanket and vegetarian food rather than standard jail fare."
Rajneesh was returned to Oregon eventually, but not before Charlotte had its own craze over the leader being captured here. There was even a popular T-shirt floating around emblazoned with the line, "We Bhagged the Bhagwan."
Wild Wild Country is streaming on Netflix now.