Cheap Date
Cocktail hour on a budget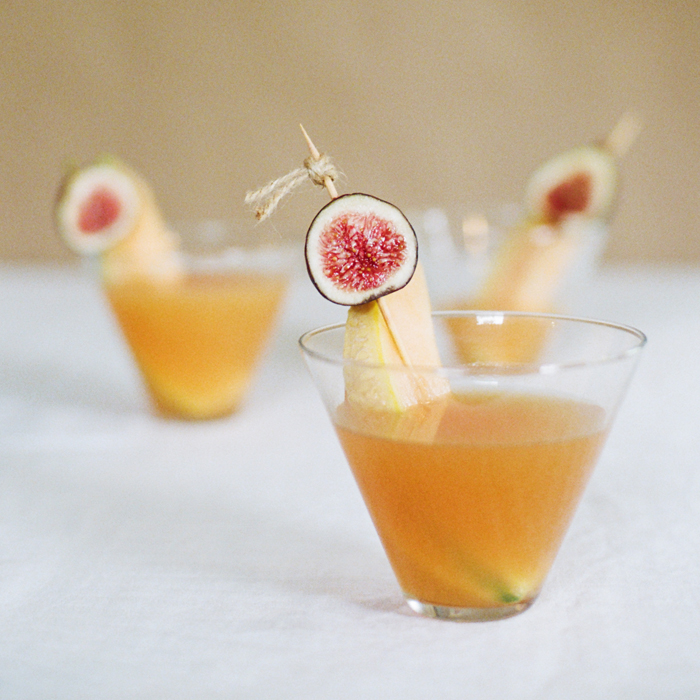 Cocktail hour: a necessary wallet evil for more than a few reasons… 1) Let's be honest, guests will want a libation and an hors d'oeuvre or two post-ceremony. With dinner relatively far off on the agenda, a few snacks are to be expected for hungry attendees. 2) This brief respite from structured wedding festivities creates the perfect sneak-away opportunity for you and your groom to get some one-on-one time. And trust me, you should take it. 3) After you've taken said one-on-one time, maximize greeting efforts and you'll be able to enjoy at least a bit more of the meal, come reception time. 4) If you didn't do a first look, you'll likely need that time for pictures with your groom and bridal party. That said, for those on a tight budget, fitting a cocktail hour into the works can prove problematic. So here are a few pointers on making the most of it using the least funds.
Delayed Gratification. Have water on hand for your guests immediately, but delay the delivery of cocktails and snacks for 15 minutes. Right there you've shaved an hour cocktail hour down to 45 minutes in cost.
The One. For alcohol, it's most cost-effective to opt for one signature cocktail. Funding ingredients for multiple concoctions is where you run up costs. Just be sure to have a wine and beer option as well for the non-liquor drinkers.
The Grand Line-Up. Cut the concept of cater waiters from the cocktail hour equation. Set up a banquet table for guests to grab snacks themselves. The same goes for drinks. As long as all items are kept chilled, everyone will be perfectly content to serve himself. Don't stress over the idea of items running out entirely. After all, they'll be served dinner and additional drinks soon enough.
Expert Opinion. Should you wish to do something a bit more fancy than, say, cheese and crackers, chat with your caterer. He will likely have more than a few food ideas within your budget.
Flock Together. While I won't recommend serving alcohol and no food (never a good combo for thirsty guests with empty stomaches) you may choose to serve a few small snacks and a punch or lemonade drink sans liquor. You know your wedding guests–if they're big drinkers, this is likely not the best idea. Otherwise, go for it. It's an easy way to cut costs big time.