Cheat Sheet: ASC's Connect With Culture Day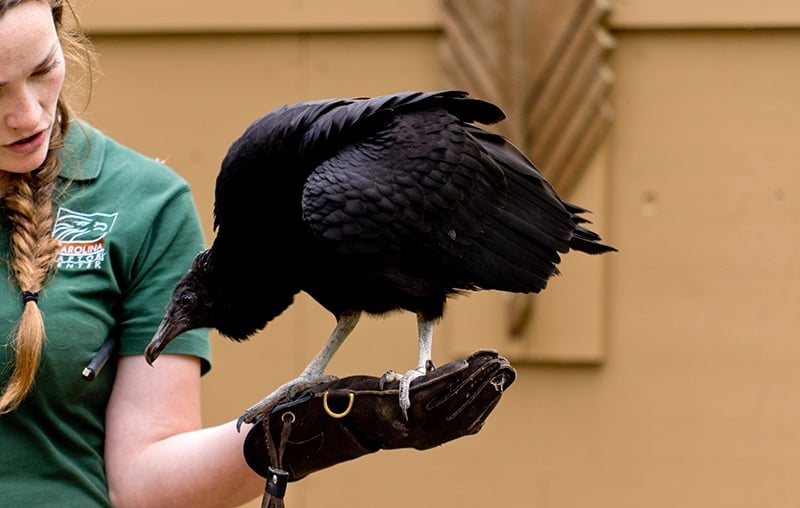 YOU CAN'T REALLY go wrong with attending any the activities associated with the Arts & Science Council's Connect with Culture Day. Each provides a glimpse into the city's cultural sector, with no cost associated. This weekend (Jan. 26-27), the annual event continues to expand with two days of events scattered across the city. You can see the full schedule here, but in this guide, we're going to take a look at a few of the activities we think you should make a priority.
---
THURSDAY (JAN. 25)
While not officially connected with ASC's weekend activities, the monthly Uptown Crawl is the best way to pregame for your weekend of cultural activities.
Two gallery shows are worthy of a stop on Thursday. First, check out the abstract mixed-media works of Kenny Nguyen at Sozo Gallery. The Charlotte-based artist uses acrylics and silks in his startling, gorgeous new body of work, on display at the gallery through the end of the month. New Gallery of Modern Art also has a new set of shows from Marek Ranis and Regine Bechtler. Plus: McColl Center has an open house, where you can meet their new slew of artists.
---
FRIDAY (JAN. 26)
Friday officially kicks off Connect to Culture Day. The events aren't nearly as numerous or spread out as Saturday's offerings, but there are still a few activities you should take advantage of.
NoDa: Salsa Dancing Lessons
NoDa Brewing Company (6:30 p.m.)
If you've ever considered taking a dance class, head to this free lesson with Rumbao Latin Dance & DJ Chan. Plus: You can take part in a collaborative art project, led by artists from Ciel Gallery.
South End: Jazz Concert
Lenny Boy Brewing Company (6:30 p.m.)
If you're in the mood for jazz, head to South End to check out Nicci Canada & The Dapper Street Jazz Band. This location is also participating in the Ciel project.
Uptown: Latin Music Concert
Mint Museum Uptown (9 p.m.)
The Mint's galleries are open for free, 6 p.m.-11 p.m., but the big show arrives at 9 p.m. The program, Latin Music Concert Series featuring Mariachi Gavilanes Gabriel, pairs well with the fantastic Develar y Detonar (Reveal and Detonate) inside the Mint. The exhibition focuses on the work of contemporary Mexican photographers and ties into the broader Enfoque project across the city.
---
SATURDAY (JAN. 27)
Because there's simply too much to do on this day, we're going to extract one event from each of the 18 sectors of the city represented on Saturday.
Ballantyne: Hansel and Gretel
Community House Middle School (11 a.m.)
This one's for kids, aged 4 to 10 years old. Red Herring Puppets tell this staple children's tale with marionettes and classical music.
Davidson: Self-Guided Gallery Tour
Belk Visual Art Center at Davidson College (12 p.m.-4 p.m.)
Two exciting exhibitions have arrived at the Van Every/Smith Galleries: Jen Ray: Surrounded by Wolves and Arthur Jafa: Love is The Message, The Message is Death.
East Charlotte: Nouveau Sud
Charlotte Museum of History (1:30 p.m.-2 p.m.)
East Charlotte has several offerings for Saturday, but if you haven't seen Nouveau Sud live, make that performance a priority. The "social circus initiative" is a company of dancers, actors, and acrobats who have created a buzz in the city for the past few years.
Eastover: Nature Matters Film Screening
Mint Museum Randolph (11:30 a.m., 1 p.m., and 2:30 p.m.)
This is the second documentary produced about the ASC's Studio 345 program for teenagers. In this film, the students spend a week at Yellowstone National Park and connect to nature.
Hickory Grove: Storytime
Hickory Grove Library (11 a.m.)
This is another event for kids (3-7), with a story read by Charlotte Ballet performer Cara Hansvick. The ballerina chooses several of her own favorite children's stories for this reading.
Huntersville: Free Admission at the Raptor Center
Carolina Raptor Center (10 a.m.-5 p.m.)
If your family hasn't been to this Huntersville spot, head to the center to see nearly 100 of its feathered residents. Read more about the benefits of visiting the center here.
Matthews: Matthews Playhouse Performance
Matthews Community Center (2:30 p.m.)
Matthews Playhouse of the Performing Arts offers a sampling of its upcoming productions, with songs and scenes from Jungle Book, The Lion King, Jr., Peter Pan, and more.
Mint Hill: Historic Tours
Carl J McEwen Historic Village (10 a.m.-3 p.m.)
Visit this historic village and its four museums: country doctor's office, country store, gold assayer's office, and one room schoolhouse. The experience offers a snapshot of the 19th and early 20th centuries.
Myers Park: Garden Tours
Wing Haven (10 a.m.-5 p.m.)
Saturday brings free access to the gardens at Wing Haven. Also, join a "Birding 101" class for free at 11 a.m.
NoDa: Historic Tours
Historic Rosedale (11 a.m., 1:30 p.m. and 3 p.m.)
Tour the antebellum plantation in NoDa for free on Saturday. The site is a 15-room federal plantation, which also houses a museum.
North End: AfroFunk
Camp North End (1 p.m.)
Charlotte ensemble A Sign of the Times blends funk and hip-hop in their performance. The group specializes in providing both dance-worthy sets and education on the history of its music.
Northwest Charlotte: JAZZ IS…
First Baptist Church-West (11 a.m.)
Jazz Arts Initiative, the group behind the monthly Jazz Room performances, gives an interactive performance. It's an opportunity to see the innerworkings of improvisation and performance in the genre.
Pineville: Line Dancing
Pineville Elementary School (10 a.m.)
Here's another opportunity to move your feet. Members of Charlotte Ballet lead this class on line dancing, surely one of the most accessible forms out there.
Plaza Midwood: Open Galleries
The Light Factory (12 p.m.-6 p.m.)
The Light Factory's stunning show, Tree People: An Exhibition from Finland, is currently on display.
South Charlotte: Storytime
South County Regional Library (10:30 a.m.)
A story read by Charlotte Ballet performer Candace Ricketts. The ballerina chooses several of her own favorite children's stories for this reading.
Southwest Charlotte: Mask Making with Dulce Tavares
Nations Ford Road Elementary School (10 a.m.-12 p.m.)
The Harvey B. Gantt Center of African-American Arts + Culture is behind this one, with artist Tavares leading families through a workshop in mask-making.
University City: Pop Up Performances by Opera Carolina
IKEA (no time given, since these are "pop-ups")
Throughout the day at IKEA, opera performers will perform throughout the enormous IKEA location in University City. If you were planning on getting a new desk for your home office anyway, linger around for a little longer to experience some culture.
Uptown: The Imaginators
Wells Fargo Playhouse at ImaginOn (1 p.m.)
First: Remember that uptown's museums are also open for free on Saturday. Otherwise, head to Children's Theatre of Charlotte for this performance, or for younger kids, Balloonacy at 3 p.m.
West Charlotte: Quentin Talley & The Soul Providers
West Boulevard Library (11 a.m.)
The multi-talented Talley takes us on a journey through the stories histories of funk and soul here. Also, at 1 p.m. at the library, Three Bone Theatre presents a performance of Every Brilliant Thing.