Checking out latest releases from Olde Mecklenburg, Unknown, Blue Blaze and Legal Remedy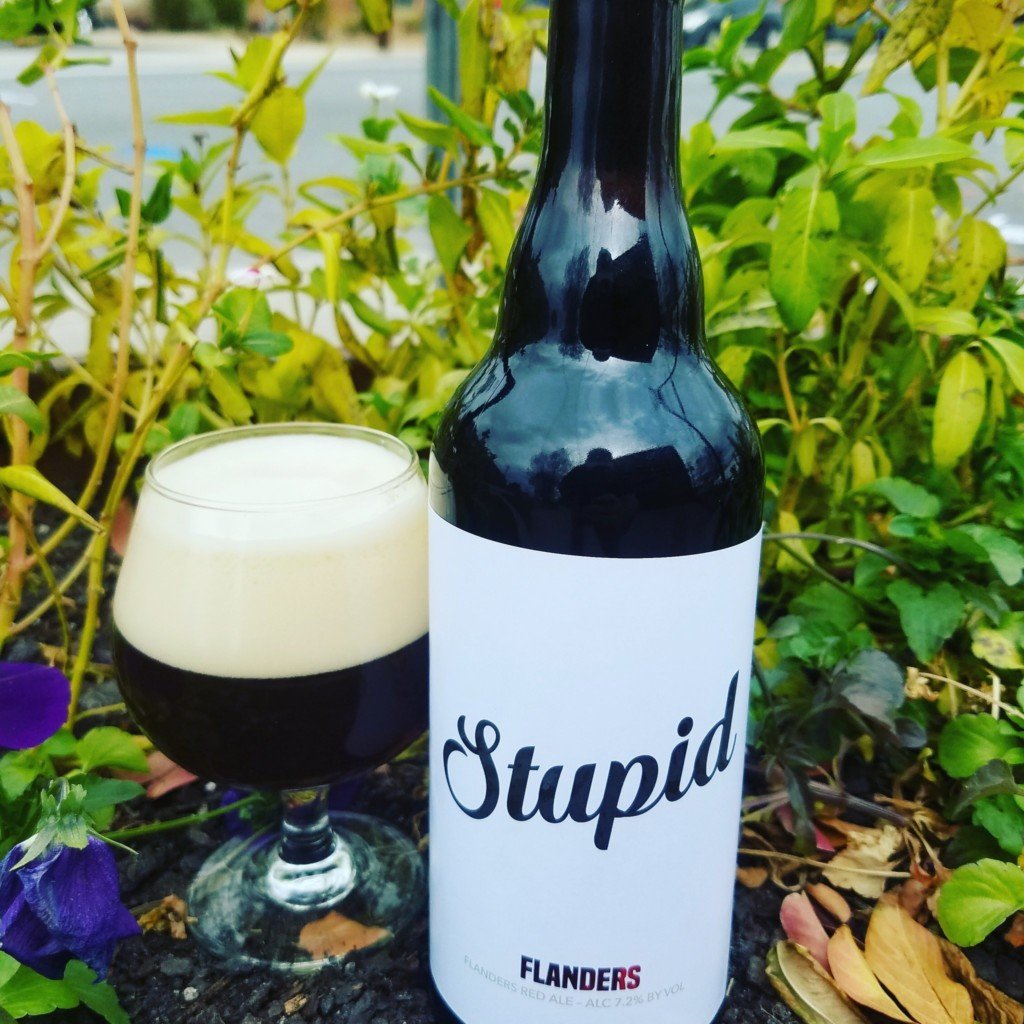 As you get ready to start the weekend, here's a look at some of Charlotte's newest beers (and events), along with the first bottle release from Rock Hill's Legal Remedy Brewing:
–To coincide with the annual Weihnachtsmarkt, Olde Mecklenburg has released its Christmas Bock (or Weihnachtsbock), Yule Bock. A lager brewed with European barley malts and hops, you can now get Yule Bock at the brewery along with another top Olde Meck seasonal, Dunkel. This is a darker lager whose roasted malts make it a perfect pairing with enjoying outside in the colder weather. Both beers are available on tap or in bottles to go.
This is the fifth year Olde Mecklenburg has put on the Weihnachtsmarkt, turning the huge space into a traditional German Christmas market. While giving tribute to the brewery's German heritage, OMB is also continuing its support of all things local by featuring more than 30 area vendors. From jewelry to clothes to home decor, there's more than enough items to choose from and help out with your holiday shopping.
Beginning today, the Weihnachtsmarkt will be open over the next three weekends: on Fridays from 4 p.m. to 9 p.m. and Saturdays from 2 p.m. to 9 p.m. (the brewery itself closes at 11 on the weekends).
–I'm always a fan of a great beer name, and Unknown Brewing has just that with their first sour bottle release. As many know, a good sour takes time, and Unknown's Stupid has been in French oak barrels for 16 months. This beer is a Flanders red, a sour style named after the town it was originally brewed in Belgium.
"This has the age and complexity of a great European sour," Unknown owner and head brewer Brad Shell says. "The strands and aromatics are so balanced and big. This one took time … 16 months of delicate blending and aging, but I'm really excited about how it turned out."
Unknown's take on the name comes from (and I really hope everyone already knows this) a Simpsons reference to Homer's do-good diddly-doo neighbor, Ned Flanders. Owner and head brewer Brad Shell added there's a number of different wordplays as well, mentioning some have remarked "I guess you can bottle Stupid."
Bottles of Stupid will be available Saturday at the taproom at noon for $10.99 each, and the beer will also be on draft. Expect some very limited distribution around town to follow in the coming weeks.
Stupid marks the first in a four-week release for Unknown, as the brewery will have different beers available each week in December. Next up is Imperial Tele-Porter, which is the brewery's base porter aged in bourbon barrels. That will be followed by 'Twas the Night, a dark sour ale that has been aging in barrels since last Christmas Eve, and Raisin' the Roof, Unknown's Belgian Quad.
–Blue Blaze's latest beer is a winter porter, Sherpa (staying true to the brewery's hiking/trail beer names). It is described as having "notes of vanilla bean, hazelnut and coconut bark," and comes in at 4.5 percent ABV. It's now available at the taproom, and you can try one perhaps Sunday during Blue Blaze's Tails on the Trail event. Meet at the brewery shortly before 1 p.m. for a dog-friendly hike along the Stewart Creek Greenway. Upon your return, there will be beer specials and prizes, including a Jesse Brown's Outdoor gift card.
–Finally, Legal Remedy Brewing, a short drive across the border in Rock Hill, is set for its inaugural bottle release – two, actually. Legal Remedy's Volume One and Volume Two in its barrel-aged series both revolve around pumpkin. The first is Polygraph Pumpkin Ale, which was aged for five months in whiskey barrels. This will be $15 plus tax.
Volume Two is The Executioner, an imperial pumpkin stout that was aged 11 months in bourbon barrels. Volume Two bottles are $20 each plus tax. Both bottles have a limit of four per person, and the brewery is encouraging patrons to arrive early as only 500 of each beer were bottled.