Chef Laurent Tourondel comes to BLT Steak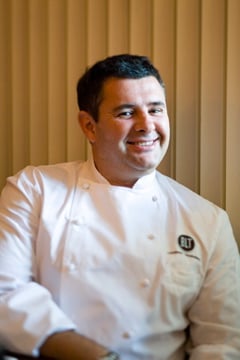 If you're looking for an excuse to head to BLT Steak tonight or tomorrow night, this just might be it.
Tonight and tomorrow night, March 4 and 5, Chef Laurent Tourondel (the classically trained French chef who launched BLT Steak), will be in the kitchen with Chef Ben Miles, Chef de Cuisine for BLT Steak Charlotte.
In addition to working in kitchens all over New York and Europe, Tourondel was named Restaurateur of the Year by Bon Appetit in 2007, and has authored three cookbooks: Go Fish: Fresh Ideas for American Seafood, Bistro Laurent Tourondel: New American Bistro Cooking, and Fresh From the Market: Seasonal Cooking with Laurent Tourondel. Currently he's the executive chef at Brasserie Ruhlmann in Rockefeller Center.
Sure, he'll probably come out and speak to BLT Steak guests at some point during the night—but the real treat is knowing he's back there in the kitchen while you're dining!