Chef's Recipe: Nettle Agnolotti
Kindred's chef shares his favorite spring time ingredient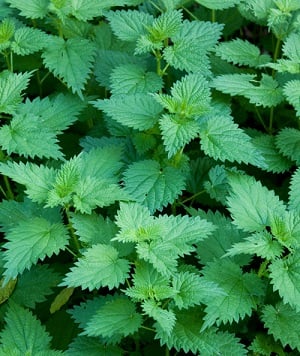 Kindred Restaurant's chef and owner, Joe Kindred, has his own feelings on the spring ingredient and recipe debate: "For the longest time, chefs are just waiting for things like spring onions, green garlic, and morels to come out of hibernation! They are very versatile and go great together. There is only so much you can do over the winter with collards, sweet potatoes, etc. but these spring ingredients are the ultimate sign that cherries and asparagus are right around the corner."
What is Chef Joe's celebrated harbinger of spring? Nettles! The green leaves have a flavor similar to spinach and cucumber when cooked. Blanching the nettles, as done in the recipe below, removes the stinging compound of the plants and allows it to be eaten. On the menu is Chef Joe's nettle agnolotti with ricotta, green garlic and morel mushrooms.
For the nettle dough:
1 cup blanched then pureed nettles – Chef Joe gets his foraged from Jay at Bell's Best (Atherton Farmers Market in Charlotte on Saturday mornings)
3 cups all-purpose flour
4 eggs
1 tbsp salt
1 tbsp extra virgin olive oil
For the filling:
1 cup ricotta
1 tsp lemon zest
1 tsp lemon juice
salt and pepper to taste
Roll out agnolotti dough on a pasta maker until 1/8 inch thick and about 18 inches long. Pipe the filling mixture into the rectangle on the bottom of dough. Egg wash the dough lights, fold over to "hide" the ricotta. Pinch every 2 inches and cut with a fluted pasta cutter. Boil water and lightly salt it. Cook agnolotti for about two minutes. Drain, and reserve 2 oz (about 1/4 cup) of the cooking liquid and set aside.
For the sauce:
1 tbsp unsalted butter
2 oz morel mushrooms
1 tbsp extra virgin olive oil
2 tbsp sliced green garlic (spring onions can be a substitute)
2 oz starch water from the pasta cooking liquid
In a medium sauté pan, add the butter and morels, cooking over medium heat. After about a minute, add the olive oil. You will notice the mushrooms will absorb the butter and olive oil; it will make them delicious! Add salt, pepper, and the sliced green garlic before deglazing the pan with the starch water. Add the agnolotti. Boil the sauce and taste for seasoning; adjust as necessary and serve.