Chefs Verica vs. Barlowe in a Super Bowl Showdown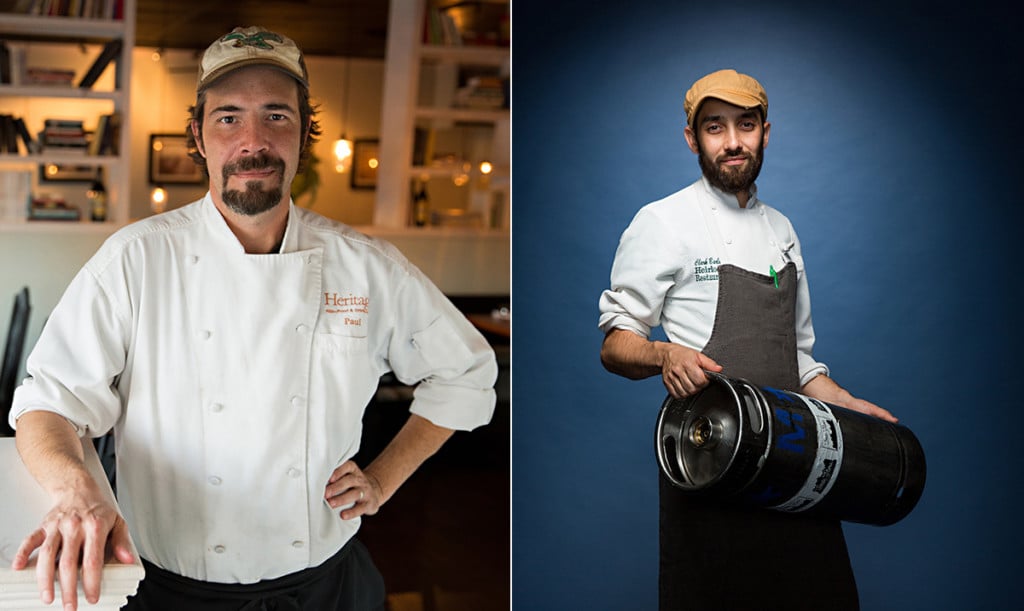 AFTER SUNDAY, there may be something unexpected on the menu at Heirloom. Chef Clark Barlowe, a Patriots fan, and Chef Paul Verica, an Eagles fan who is opening a new restaurant called The Stanley in Elizabeth this year, are wagering a dish that their team will in Sunday's Super Bowl.
Verica was born and raised in Philadelphia, and was long known for wearing a signature, worn Eagles hat (see above photo) in the kitchen. The hat has since been auctioned off for charity and burned by Peter Taylor, co-founder of the documentary series Order/Fire. Though he's a Lenoir native, Barlowe says he started rooting for the Patriots in sixth grade because his friends were all pulling for other teams. "I was always a bit of a contrarian," he says. When he moved near the Pats' Foxboro stadium, he became a fan for life.
If the Eagles win, Barlowe will have to serve a Philly cheesesteak at Heirloom for a month, with proceeds going to a charity of Verica's choice. If the Patriots win, Verica, who closed Heritage earlier this year to open his new space, will add a New England clam chowder to his menu when it opens.
Of course, Verica and Barlowe aren't the only chefs in town with allegiances to Sunday's teams: Chef Greg Collier, Chefs Jon and Amy Fortes, and Chef Bruce Moffett are all known Patriots fans. Chef Vince Giancarlo, of recently opened Zeppelin, is an Eagles fan. Dine accordingly.