Chic Chicken via Chicken Salad Chick
The Charlotte crowd is in for a customizable chicken salad treat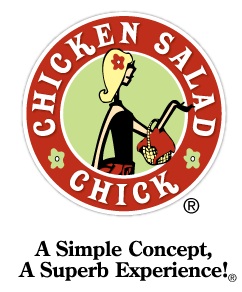 In the south, it would seem that when it comes to lunch, anything with fried chicken, pimeto cheese, or green tomatoes may reign supreme. However, chicken salad has been an unsung staple for just as long as the others. It looks like in Charlotte, storefronts like Mayobird, which specializes in chicken salad, may have some new competition.
The newest franchise location of Chicken Salad Chick will open today in the Carmel Commons Shopping Center at 7617-C Pineville-Matthews Road. The Charlotte location, is owned and operated by Julie Beville and Michelle Singleton of SingBev Hospitality, LLC, who already own and operate Chicken Salad Chick locations in Greenville, Lexington, and Columbia, SC. The storefront opening today in Charlotte will be the first of 10 due to be nestled right in the Queen City.
"Opening our first of many Charlotte locations is very exciting for us, as we look forward to building a relationship with this great city," said owners Julie and Michelle in a press release. "We can't wait to start serving the best chicken salad in the South to Charlotte today!"
Chicken Salad Chick is a fast-causal restaurant concept (think Showmars or Zoe's). The restaurant puts a twist on the southern classic and offers 15 original flavors to choose from including a rendition with tons of jalapenos, a southern version with lots of hard-boiled eggs and pickles, a "jazzy" salad with cayenne pepper, bacon, and cheddar, and a tropical blend featuring pineapple and macadamia nuts. Check out the full menu for the new Charlotte location here.
As always, hooray for even MORE lunch options!