Chocolate is Always the Answer
This go-to cake will become your new best friend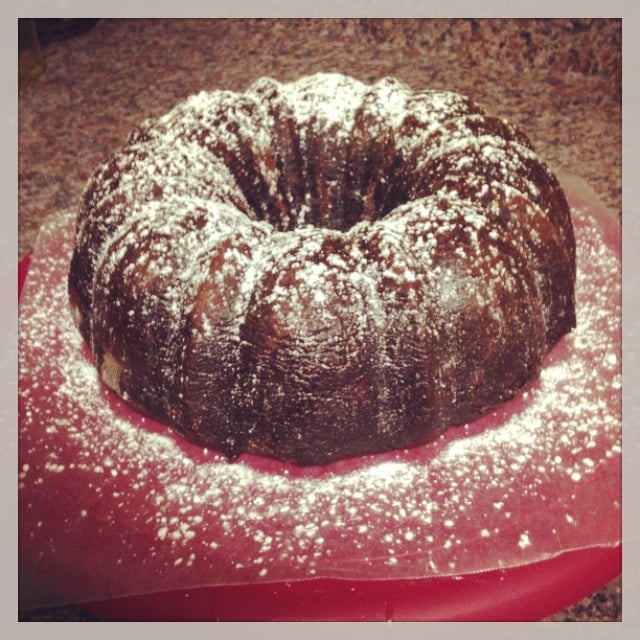 A quicky post for this evening, because some of us are still reeling from the depression that has hit in that horrible, sad moment you realize you just left the beach for the last time this season. Let's not talk about it.
The good news is: I made an AMAZING chocolate cake this weekend in order to impress some very important people, and it was gobbled down. I saw people sneak pieces in between washing dishes, passing through the kitchen, after lunch, after dinner, and for breakfast. Yes, for breakfast.
A few notes about this stellar dessert: You can top it with anything you want — I've done raspberry sauce, ganache, and kahlua glazes. Here is the base recipe that you can dress up however you want:
Chocolate chocolate-chip cake
1 box Duncan Hines Devil's Food Cake Mix
4 eggs
1 cup sour cream
3/4 cup of water OR 1/2 cup of water and 1/4 cup Kahlua
1/4 cup vegetable oil
1 small box instant chocolate pudding mix
1 12-oz bag chocolate chips
Mix all ingredients except chocolate chips together at medium speed until well blended. Fold in chocolate chips. Pour into well-greased and floured bundt pan. Bake at 350 for 50-60 minutes or until toothpick inserted toward center comes out clean. Cool upright in pan on rack for a total of 20 minutes. Allow to cool completely. Top with glaze or icing of choice and/or powdered sugar.
Pretty simple. You really can't mess this up. Enjoy!