Christmas Eve Cocktails
Three recipes to fill your glasses and toast the season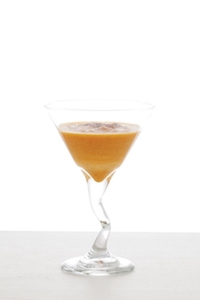 Clink your glasses to the end of the shopping rush, spending time with family, and reminiscing about the year. Try one of these three cocktails from Charlotte Home + Garden for a festive evening. (Click the photos for the recipes.) Cheers!
Honey-lemon sidecar sling. This sweet cocktail from Customshop combines gin, Grand Marnier, Campari, and cognac. Add fresh orange juice, lemon, and honey for a sweet sip. It also pairs well with food, so you can carry it into your dinner.
photo by chris edwards
Sangria. The best part about sangria is that it's customizable. Add whatever fruit juice and dry red wine you like to tequila and Triple Sec. It's also good for a crowd; the recipe makes a whole pitcher. Garnish the glasses with orange wheels and whatever herb you have on hand for a pretty presentation.
photo by istock
Pumpkin martini. Pull out those fancy glasses that take up cabinet space but are never used and fill them with this rich cocktail. Vanilla vodka, butterscotch liqueur, heavy cream, pumpkin puree, and cinnamon make a mixture that tastes just like dessert.
photo by taylor mathis