Christmas Parties, Bachelorette Star, Doug E. Fresh, and More Dec. 14-16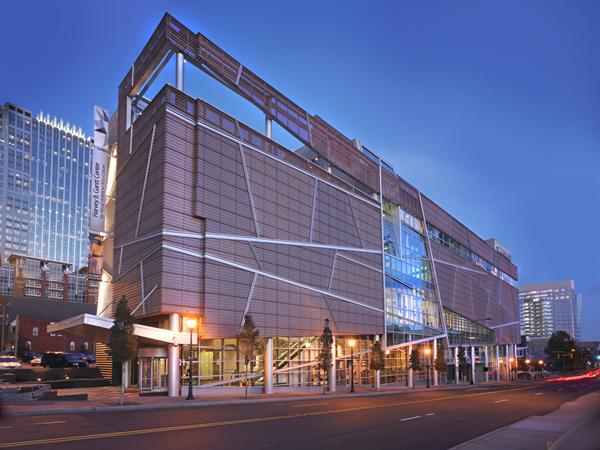 You have plenty of time left to go Christmas shopping. So spend this weekend partying.
For a list of holiday light displays and family-friendly attractions (from Christmas at the speedway to outdoor ice skating in Uptown), click here.
Friday, December 14
Colure: Network, Taste, Listen
Network with area business professionals, taste a wide array of wine and sake, and listen to DJ DR play a mix of classic hip hop and soul, light rock, funk, and jazz. You're also encouraged to wear your ugly Christmas sweater and compete for prizes. New and used coats are being collected for charity. Presented by DR and Smiles. 7-11 p.m. Free. Vin Master Wine Bar, 2000 South Blvd., thevinmaster.com, drandsmiles.com.
White & Gold Gala
This annual fundraising party (moved from Butter NC) for Levine Children's Hospital is sure to attract philanthropists and socialites alike. Music by DJ Edward Shouse. 10 p.m. Donations accepted. Volume Lounge, 1801 Commonwealth Ave., facebook.com/VolumeLounge, event invite.
Deck the Halls Hosted by Doug E. Fresh
It's a party and toy drive hosted by the hip hop legend., presented by Old School 105.3 FM. Doors open 9 p.m. Bring a new, unwrapped toy for free entry before 10:30 p.m. $10 and up; VIP tables available. Privilege, 223 S. Brevard St., privilegecharlotte.com.
Chris Bukowski Party
The reality TV star from The Bachelorette and Bachelor Pad hosts on this night. 10 p.m.-2 a.m. Cost varies; VIP available, party@suitecharlotte.com. Suite, at EpiCentre, 210 E. Trade St., suitecharlotte.com.
Saturday, December 15
The Grays' Annual Holiday Party
Charlotte power couple and philanthropists Herb and Felicia Gray host this gala, which serves as a fundraiser for the Gantt Center. Guests will enjoy authentic New Orleans cuisine provided by Bite Your Tongue restaurant, desserts from Jewell Treats Natural Cupcakes, drinks, and jazz and R&B music by The Harvey Cummings Project. Prizes will also be raffled away. 8 p.m.-1 a.m. $50 and up. The Harvey B. Gantt Center for African American Arts + Culture, 551 S. Tryon St., ganttcenter.org, v1019.com.
Second Annual Sexy Santa Costume Party
Popular party promoters the Socialflockers invite you to wear your sexy Santa or Santa's little helper costume, or your ugliest sweater or funniest holiday outfit. And this might be your first time visiting Uptown's new 1980s/90s-themed nightclub, Roxbury (which succeeded Breakfast Club). 9 p.m.-2 a.m. Say you're with Socialflockers at the door and get in for $5 instead of $8. Roxbury Nightclub, 116 W. Fifth St., roxburynightclub.com, socialflockers.com.
A Jazz-N-Soul Christmas
This monthly jazz and soul series brings some of the premier local and regional musicians. This edition features the Toni Tupponce Trio. Drink specials and holiday surprises featured throughout the night. 9 p.m. $10. Petra's Piano Bar, 1919 Commonwealth Ave., petraspianobar.com, jazzandsoulmusic.com.
Sunday, December 16
Football Sunday
Come watch the 1 p.m. NFL games, or the 4 p.m. Carolina Panthers vs. San Diego Chargers game, while ordering from a large selection of craft beer and enjoying complimentary food from Bite Your Tongue. Wear your team's jersey and if they score a touchdown you score a prize. 12 p.m. World of Beer, at Circle @ South End, 222 E. Bland St., wobusa.com/Locations/SouthEnd.aspx.
A Holiday Affair
It's a holiday party celebrating the relaunch of local public relations firm Glam 23 PR. Mix and mingle while enjoying light hors d'oeuvres, drink specials, and prize giveaways. A portion of proceeds will go to the Urban Ministry Center. 8-11 p.m. $5. Twenty-Two, 1500 Central Ave., gallerytwentytwo.com, glam23.com.
Verify dates, times, prices, and other info at the web addresses listed for each event.
Be sure to bookmark www.charlottemagazine.com/Blogs/Dusk-Till-Dawn to stay plugged into Charlotte nightlife. Follow me on Twitter @HollidayInk; email me at jarvish@grownpeopletalking.com.