Chuy's Green Chile Fest is Back
New Mexico's star pepper returns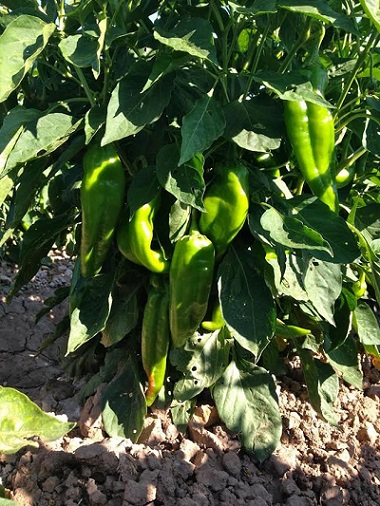 If you love spice and you love Mexican food, this may be one of your favorite times of the year. Chuy's 27th annual Green Chile Festival will kick off today, Monday, August 17, and run through Sunday, September 6 at Chuy's Charlotte located at 4310 Sharon Rd. Suite W01 at the Village at SouthPark.
The annual food festival celebrates the green chile harvest in Hatch, New Mexico, with a special menu putting the spicy pepper front and center. In 1989, Chuy's founders traveled to Hatch for the green chiles – which they continue to do today. Chuy's this year alone contracted with farmers to grow more than two million pounds of the famous green chiles JUST for their restaurants. This year, there are six new dishes for you to sink your teeth into:
Green Chile Pork Tamales: Two house made tamales are filled with green chile roasted pork and topped with melted cheese and either Hatch green chile or red chile sauce.

Bacon-wrapped Pork Rellenos: Two fresh Hatch green chile peppers are fire-roasted then filled with pork al pastor and jack cheese, wrapped in bacon and deep fried. They're then topped with salsa brava and drizzled with spicy crema.

Veggie Fajitas: Zucchini, yellow squash, red bell, Anaheim, and Serrano peppers, onions, and crimini mushrooms are served up with handmade flour tortillas, lettuce, guacamole, sour cream, pico de gallo, green chile rice, and refried beans.

Bang Bang Burrito: A flour tortilla is stuffed with fajita beef, grilled peppers, onions, and jack cheese, then topped with spicy salsa frita and caramelized veggies.

Fat Daddy Enchiladas:Fajita chicken, fresh spinach, mushrooms, red onions, and jack cheese are rolled inside house made corn tortillas then smothered with green chile rosado sauce and fresh roasted green chiles.

VIP Combo: Dive into one bacon-wrapped pork relleno topped with salsa brava and drizzled with spicy crema and one fat daddy enchilada with green chile rosado sauce and fresh roasted green chiles.
Too much spice? Never fear – Chuy's is also offering a frozen watermelon margarita to cool things down. If you're a bit of a masochist, though, try the spicy cucumber Texas martini or the New Mexican martini – made with green chile infused tequila.
For the social media savvy, customers at Chuy's during the Green Chile Festival are encouraged to post a picture of their favorite green chile menu item to Instagram for a chance to win free Chuy's for a year. Just make sure to tag @chuysrestaurant and #GreenChileFest.