CIAA Week 2013 Parties and Events: Building the List
The biggest party week each year in Charlotte is months (and years) in the making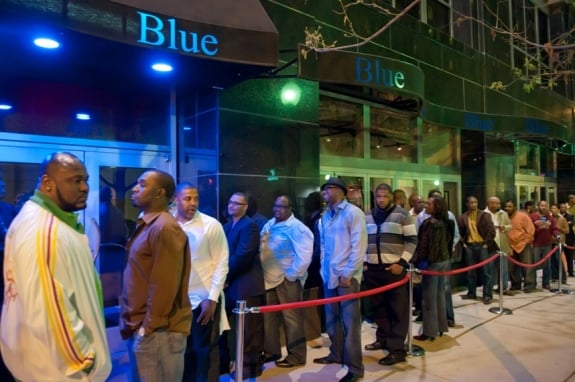 UPDATE 1-31-13: The 2013 CIAA Week parties and events list is now live. Check it out at www.charlottemagazine.com/ciaa.
I moved to Charlotte in August 2005. At the time I didn't know that plans were under way to bring the annual CIAA Basketball Tournament here in February 2006. Heck, back then I didn't even know much about the Central Intercollegiate Athletic Association. Seven years later though, with the CIAA Tournament getting ready for its eighth consecutive year in the Queen City, I know all about it. And probably what you, at the least, know about it is that it brings an insane number of parties over the course of the last few days in February/first few days in March.
For 2013, I'm once again compiling the list of CIAA Week parties and events, February 25 to March 3, for Charlotte magazine's website, specifically at www.charlottemagazine.com/ciaa (the list will be published in late January, and updated each week through the start of the tournament). Last year, our list featured 160 events, ranging from the actual CIAA basketball games to dozens and dozens of parties (day and night), networking events, alumni and fraternity/sorority mixers, fashion shows, comedy shows, concerts, brunches, luncheons, film showcases, car shows, and more—all taking place from that Monday to Sunday because the CIAA Tournament was in town. I built the list over the course of several weeks thanks largely to the many individual party promoters, event planners, and bar and nightclub managers who submitted their events using our special online submission form.
We opened up the 2013 CIAA Week event submission process a week ago—if you're planning an event, click here to submit it—and I'm looking forward to seeing if promoters outdo what they did last year.


Credit: Jon Strayhorn/Media Arts Collective

The CIAA is a historically black conference that's 101 years old (this is the 68th year for the basketball tournament). It's long been a vital institution in the lives and families of many African-Americans who attended (or parents or grandparents attended) CIAA colleges and universities since the early 20th century. Today there are a dozen CIAA schools, including Johnson C. Smith University here in Charlotte, Winston-Salem State University, Shaw University in Raleigh, Virginia State, Lincoln University in Pennsylvania, Bowie State in Maryland, and others across the East Coast.
But in 2013, the CIAA Tournament continues to be synonymous with partying, thanks primarily to the growth and recognition the tournament has experienced during its tenure in Charlotte. A centralized downtown (Uptown) with dozens of restaurants, bars, nightclubs, and hotel ballrooms in walking distance of Time Warner Cable Arena, where the games are played, has made CIAA Week the number one highlight of the year for many African-American party promoters in Charlotte and from neighboring cities. And as we've seen over the last two or three years, many promoters from across the country (most notably New York City) are putting their money up to put on big events here as well. Promoters rent out venues, book DJs, celebrities, and other entertainment, and then spend weeks publicizing their events in efforts to attract a share of the tens of thousands of visitors who are coming to Charlotte that week.


Credit: The Sol Kitchen

Last year, on the Friday night of CIAA Week, my brother and I were in the car on the way to an event and the radio was tuned to Shade 45 on SiriusXM. DJ Drama's show was on and he made a comment about this being the time of year when there are several big events taking place back to back that draw a lot of out-of-towners, celebrities, and parties (and groupies, he said). He was saying, first you have the Super Bowl, then the GRAMMYs, then NBA All-Star Weekend, and then CIAA. My brother and I looked at each other like, wow, CIAA is now mentioned in the same sentence as those other events.
If you really think about it, the CIAA Tournament is one of the few, national annual events that's held in the same city year after year. And it's because of this, that promoters have developed a formula, often returning to the same venues each year, and out-of-towners are becoming more familiar with Charlotte since many of them come to the CIAA festivities every year.
If you search for CIAA on Twitter right now, I guarantee you'll see plenty of people talking about their plans to come here, even though it's still several weeks away. Another cool thing is to see all of the celebrities who come to Charlotte that week. Some of the many celebrities here last year included Boyz II Men, Floyd Mayweather, Ice T, Idris Elba, Jermaine Dupri, Morris Chestnut, Nas, Nene Leakes, R. Kelly, Rick Ross, and T.I.—most of whom were hosting parties or performing—and even First Lady Michelle Obama made a special appearance.
All of that is why we look forward to being your online resource again at www.charlottemagazine.com/ciaa.

Be sure to bookmark www.charlottemagazine.com/Blogs/Dusk-Till-Dawn to stay plugged into Charlotte nightlife. Follow me on Twitter @HollidayInk.