CIAA Week 2014: Momentum Builds and So Do the Parties Lists
More than a month away, people are already excited about partying in Charlotte during the week (February 24 to March 2) the CIAA Tournament takes over the city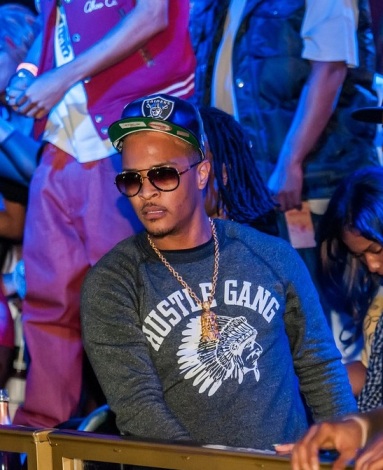 This is the ninth consecutive year Charlotte is hosting the annual
CIAA Tournament
, which is now in its 69th year. Needless to say, there's a lot of history and tradition behind this basketball tournament of HBCUs. And as has become tradition during that last week in February/first couple of days in March, Charlotte becomes the ultimate party destination.
By now, you've either experienced
CIAA Week
firsthand or you've heard about it. Sure, there will be more than 20 college basketball games taking place over five days between the 12 men's and 12 women's teams of the Central Intercollegiate Athletic Association, kicking off February 25 at Time Warner Cable Arena. But what's got y'all buzzing (
see embedded tweets below
) are the 250-plus parties that will also go on during those handful of days—most of which aren't affiliated with the CIAA, but are being put on by party promoters from around Charlotte, as well as promoters from up and down the East Coast who, each year, throw their hats in the ring to get a piece of the lucrative pie that comes from having tens of thousands of people coming to this city to party (
and spend money
).
Plus, there will be dozens of celebrities (A, B, C, and D-list), from chart-topping hip hop and R&B artists to some of your favorite professional athletes to well-known actors and actresses, which also includes several of the most popular reality TV show cast members. It's not so much that these stars are coming to Charlotte to party; they're being paid to host those parties (
see which celebs came here last year
).
And my job again this year is to compile those extensive CIAA Week parties and events lists for CharlotteMagazine.com. On those lists, which are organized by date, are the parties (night and day parties), but also many other special events such as concerts, comedy shows, fashion shows, networking events, and more. Promoters and event planners have been submitting their events to us since right after the New Year rang in (
click here
if you would like to submit an event), and those lists will soon be published at
www.charlottemagazine.com/ciaa
.
Then you and your friends will begin the painstaking process of trying to decide which handful of events you all will go to. Trying to pick four or five out of 200 is no easy task. That's why we publish the lists weeks in advance, updating them each week with additional events as they're submitted.
Now here we are, five weeks away from the start of the CIAA Tournament and the boatload of parties that surrounds it. And people are amped up about those parties like it's the highlight of their year (for many of you, it is). I'm referring to the
"CIAA" tweets
(beware, there
is
ratchetness) that are coming a mile a minute. I've pulled several of those tweets that I feel represent the madness around CIAA Week, and have embedded them below.
I'm so excited I'll be in Charlotte during CIAA! I've never been before but I heard it's fun and I just talked @krystalleticia into coming

— Maddy the Mack (@MaddytheMack) January 21, 2014
the CIAA parties are starting to get released!!!!

— whitney (@soooo_amazing) January 21, 2014
I need a vacay CIAA weekend need to get here fast

— Coach J (@da_new_50) January 21, 2014