Cider Fest, Oktoberfest, Fall Fest, and More
We've got your food event round up and it's a doozy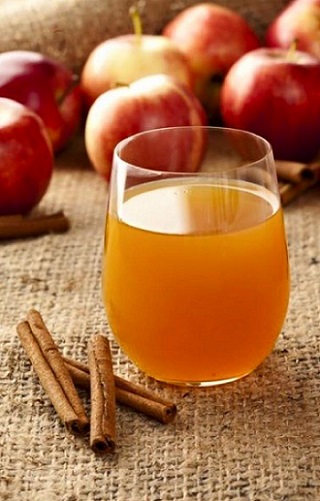 The leaves are starting to change, and with it come the influx of fall festivals for our eating and drinking pleasure:
CiderFest: On Friday, October 9 from 6 to 10 p.m., head to Rooftop 210 in the EpiCentre for the annual CiderFest. Guests can enjoy samples of different ciders and cider-inspired cocktails crafted by several mixologists. Come one, come all, and taste your way into the fall. Grab your tickets here.
_____________________
The Waldhorn Oktoberfest: It's that wonderful time of year when Oktoberfest celebrations are in full swing. Head to The Waldhorn for the last weekend of their Oktoberfest celebrations – Friday, October 9 and Saturday, October 10, from 5 p.m. until midnight. The festivities will be inside and outside of the restaurant; the tent is cash only. Guests can enjoy lots of sing-a-longs, dancing, beer, and German treats like sausages, kielbasa, spaetzle, and more. Cost is $4.00 for adults and children older than 12. For more details, visit the website or call 704-540-7047.
_____________________
Plaza Midwood Chantilly Chili Cook Off: On Saturday, October 10, head to 1318 D Central Ave. in Plaza Midwood for the 12th (yes, 12th) annual chili cook off. Gates open at noon, and for $15 guests can get in and eat their fill of chili. Tasters and fans can vote for their favorite overall chili. There will also be live music and vendors. Proceeds benefit Hospice and Pallative Care Charlotte Region. For more information, visit the Facebook page.
_____________________
Ballantyne Harvest Festival: The fifth annual Ballantyne Festival is this Saturday, October 10, from 11 a.m. to 9 p.m. The activities will kick off in Ballantyne District Park, located behind Morrison Family YMCA. Attendees can enjoy a chili cook-off, kids' games and activities, hayrides, live performances, arts, crafts, and lots of local food, beer and wine. There will also be an oyster roast, featuring Carolina Fish Market oysters and several Piedmont Culinary Guild chefs, whose recipes will be on full display throughout the day. More info can be found here.
_____________________
Terra Vita Food & Drink Festival: Looking to get out of town for the weekend? Jim Noble, owner of the Rooster's restaurants as well as The King's Kitchen, is taking his whole team to Chapel Hill for Terra Vita Food & Drink Festival which begins today, Thursday, October 8, and runs through Saturday, October 10. Chef Jim Noble and his top culinary team will be celebrating Southern cuisine and culinary sustainability over the course of dinners, seminars and panels. A limited number of tickets are still available here.
_____________________
6th Annual Dilworth South End Chili Cook-Off: Starting at 11 a.m. on Sunday, October 11, at Atherton Mills (2100 South Blvd) you can enjoy lots and lots of chili at the annual chili cook-off. Chili judging will begin at noon; there are four categories – red, vegetarian, "the other ones," and people's choice. There will also be live music and games. Admission is $10 per person and children are free. All proceeds from the event will benefit Camp Kudos, Avon Walk for Breast Cancer and Alzheimer's Association. More info can be found here.
_____________________
Harper's Restaurant: If your weekend is already jam-packed, head to Harper's Restaurant on Wednesday, October 14, for an Oktoberfest dinner. Chef Jason Swyt will present a four course menu with a sampling of great brews; cost is $50 per person. Reservations are required, so call 704-541-5255 or visit the website.
_____________________
The Asbury: On Monday, October 19, The Asbury will collaborate with local farmers to celebrate the North Carolina sweet potato. The team and farmers from Barbee Farms and Wild Turkey Farms will be on hand to discuss food sustainability, the crop, and pork. Guests can enjoy four courses for $50 per person; beverage pairings for an additional $15. Reservations are required and can be made here or by calling 704-342-1193.