Cinco de Mayo Party Ideas from Frank Scibelli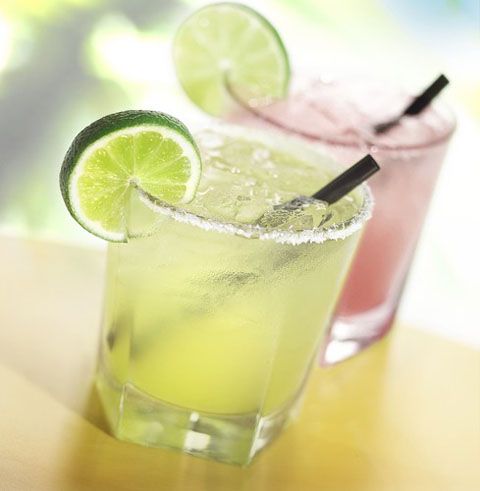 Cinco de Mayo is only three weeks away! It's time to start planning…
If there is anyone is Charlotte who knows how to throw a great Cinco de Mayo party, it's Frank Scibelli, the owner of Cantina 1511 and Paco's Tacos & Tequila. I asked Scibelli, who frequently travels to Mexico and seriously knows his authentic ingredients, for tips on hosting your own May 5th fiesta.
First things first, Scibelli set me straight: Cinco de Mayo isn't Mexican Independence Day. In fact, it's really only celebrated in the state of Puebla in Mexico and, of course, in the United States. It's meant to commemorate Mexico's win over French forces at the Battle of Puebla in 1862. That said, this is still a great excuse to indulge in fantastic Mexican dishes and drinks. "Puebla is actually where mole is from," says Scibelli. "So, if you want to be authentic, serve mole." He suggests buying the sauce at one of Charlotte's local Mexican markets.
Below Scibelli has shared several recipes for salsas and a Mexican chopped salad—all perfect for serving up on Cinco de Mayo. His two top tips though are even more useful: "You gotta have great margaritas" and "Make sure you set a rain date" (apparently it's rained in Charlotte more times than not for the last decade of May 5ths). For your margaritas, Scibelli suggests using a blanco tequila for a brighter flavor in the drink. Not all of your guests are tequila drinkers? Pick up some Victoria beer. It's new to the Charlotte market, but it's been popular in Mexico for years for a good reason.
So enjoy your flavorful food and authentic drinks—and toast to, um, the Mexican army's unlike victory in Puebla. (Oh, and if you're not in the mood to host your own soiree, both Cantina 1511 and Paco's Tacos & Tequila, can satiate any of your Mexican fare cravings.)
Charred Tomato Salsa
Yield: 4 Servings
INGREDIENTS
8 Roma Tomatoes
4 Cloves Garlic, in paper
½ White Onion, skin on
2 Serrano Peppers
½ Bunch Cilantro
Salt to taste
Juice of 1 Lime
METHOD
On a griddle, roast tomatoes, serrano peppers, garlic, and onion until softened and lightly charred all over, about 10 minutes. Remove stems and seeds from peppers. Remove skins from garlic and onion.
Add all ingredients to a blender. Reserve one serrano. Puree until smooth. Scrape the salsa into a bowl and taste for seasoning. Adjust with salt and reserved serrano.
Oaxacan Pico de Gallo
Yield: 2 Servings
Ingredients
1 large ripe avocado, (Cut avocado in half. Remove seed. Scoop out avocado from the peel)
6 radishes, small dice
Juice from 1-2 limes, as needed
5-6 roma tomatoes, small dice
1 tsp. salt
1-2cups chopped cilantro
½ white onion, small dice
METHOD
In a mixing bowl, combine all ingredients. Avocados should mash a little when mixing. Adjust seasoning and add lime juice and cilantro as needed.
Mexican Chopped Salad
Yield: 2 Servings
Ingredients
2oz chickpea beans
2oz corn kernels
1oz green onions sliced
1oz roasted red pepper-small diced
1oz red onion-small diced
2oz roma tomatoes-small diced
2oz cucumber, peeled, seeded, small diced
2oz cotija cheese
3cups romaine lettuce, clean and shredded
1oz chipotle ranch
1tsp kosher salt
Method
Reserve half of the cotija cheese and set aside
Place the remaining ingredients into a mixing bowl and toss the salad
Season salad with salt & pepper
Dress salad with your favorite dressing and garnish with remaining cotija cheese