Classes, Tastings, and More For Food and Drink Lovers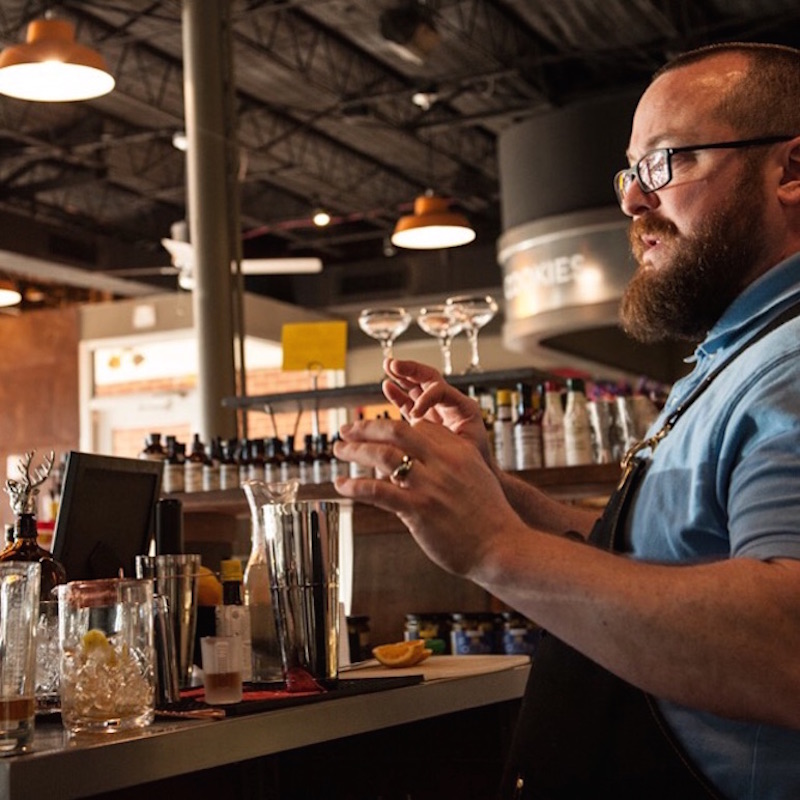 Classes and tastings dominate the food events calendar this weekend, along with a special event at Discovery Place inspired by the Prohibition era.
FRIDAY (Jan. 15)
SCIENCE ON THE ROCKS: SPEAKEASY
Don your best flapper attire and head to Discovery Place for a fun evening built around the science of distilled spirits. If you're a fan of the show "Moonshiners," you'll want to hear Bootleg Bill share his stories and a little history about Carolina's most famous spirit. If you're not, you can still learn what it takes to run your own gin mill, try your hand at the roulette or blackjack table, or just sip on some Vaportinis from Southern Artisan Spirits as you watch local mixologists square off in an iron-chef style competition.
SATURDAY (Jan. 16)
MIXOLOGY LAB WITH BOB PETERS
Bob Peters is back for the Mixology Lab series hosted by Earl's Grocery, held on the second Saturday of each month. This time, he'll be demonstrating a few winter cocktails during the hour-long session. Seats fill up fast so get there early for this free event.
SATURDAY (Jan. 16)
WINE 101 CLASS
Learn how to select your wines with confidence at Corkbuzz in SouthPark. This brief class for beginners will cover how wine is made; the difference between Old World and New World styles of wine; how climate affects the body, alcohol and acidity of wine; and how to determine and describe what you like. Register at the Corkbuzz website.
SATURDAY (Jan. 16)
BAKING BASICS: WARM WINTER BAKING
Spots are still available for Salud! Cooking School's hands-on baking class. Learn to make sweet and savory treats that are perfect foils for chilly winter days: Triple Ginger Gingerbread, Banana Bacon Cake with Salted Ganache, Individual Chicken Pot Pies, and Iced Mitten Cookies. Classes are held on the third floor of SouthPark's Whole Foods Market.
SUNDAY (Jan. 17)
BISTRO LA BON WINE TASTING
Bistro La Bon presents a special wine tasting hosted by Victoria Gadberry, wine expert and co-owner of local cheese company Uno Allo Volta. In this event, dubbed "La Dolce Vita di Vino," guests will enjoy tastes of Felsina, Parpinello Monica, Coffele and more, along with bites from Chef Zack Gadberry, head cheesemaker at Uno Alla Volta.
ONGOING
PASSION8 TASTING MENU
Passion8 launched a new tasting menu this month, offering dinner guests who dine with them Monday – Thursday the chance to enjoy four courses for just $55. The tasting menu will change frequently based on chef inspiration and seasonal ingredients.