Cleaning Tips from the Expert
Maid Savvy owner offers some suggestions for a spotless home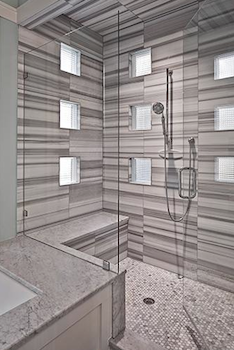 Lee Roggenkamp was looking for someone to clean his Charlotte home. But the task of searching for cleaning services, scheduling meetings for quotes, making sense of the pricing, and narrowing down his selection seemed overwhelming.
So he started his own company six months ago called Maid Savvy. Clients book online, and pricing is structured on a flat-rate model based on the number of bedrooms.
The company is growing, and the service area stretches 25 miles from Charlotte in all directions.
Roggenkamp shared some company tips that he and his employees use every day for hard-to-clean household problem spots.
Streaky windows: Use a microfiber cloth and/or a squeegee to eliminate streaks. Wipe off any residue or fingerprints with your usual window cleaner and cloth; then finish with the squeegee to ensure a clear glass.
Pet hair: Remove the center of a paint roller, and cover the cylinder with duct tape, leaving the sticky side exposed. Roll the tape over furniture, carpet, or other surfaces to remove pet hair. It works quicker than repeated vacuuming.
Tile grout: Hydrogen peroxide bubbles up and loosens any dirt or stains that are stuck in the grains of the grout. Let it sit, and allow it to loosen the dirt; then scrub it off.
Shower: Spray the shower and any other hard-to-clean surface as soon as you begin your cleaning routine. Then let the solution sit on the surface and soak in. Go back at the end of your cleaning session, and scrub the shower.
Soap scum: Use a razor blade or putty knife to remove built-up soap scum from showers, bathtubs, sinks, or other bathroom surfaces. Just be careful not to dig too deep and ruin the finish.
Where to start: Work top to bottom. Straighten up any clutter that's in the way. Dust everything. Sweep or vacuum. Then mop. If you do the floors first and then dust, you push dust onto your clean floor.
Don't forget: Professional cleaners have the advantage of getting into a routine because they clean so often. Make a list of things you want to remember or an order that works well. For example, write down, "Spray the bathroom," so it can soak while you clean everything else. Once you get a workable system, the task doesn't seem as daunting.