Clever Ways to Decorate Your Thanksgiving Table
No need to stress!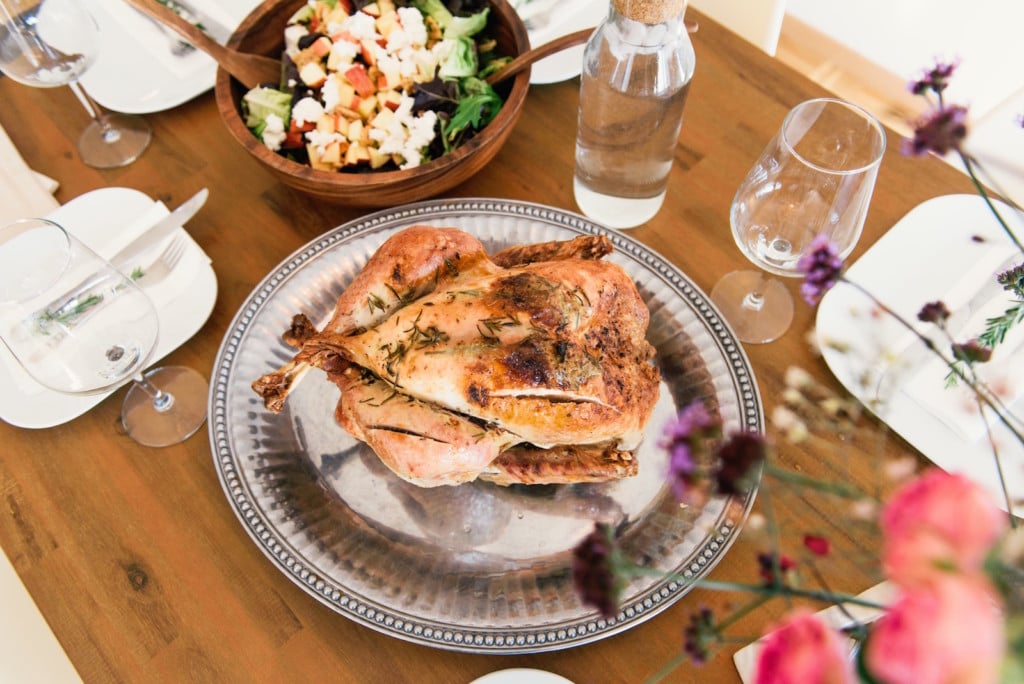 You've got a head count. You're beginning preparations, making countless lists and phone calls. Every time you go to pick something up from the grocery store, you get home, only to realize you forgot something again.
We know: Hosting Thanksgiving can often make you feel like a turkey running around with its head cut off. No matter if it's your first for fifth time gathering family and friends to eat, drink, and be thankful at your home, it always seems like there's just not enough time to prepare.
That's where we come in.
We already gave you pointers on stocking that Thanksgiving bar, and now it's time to streamline the table-setting process. Because you can.
Here, we give you three simple yet clever ideas for decorating your table so that it's one less thing you have to worry about.
Cute Name Cards
Take the guesswork out of people finding seats and place name cards at the table. All you need to do is use up some old cardstock or festive-colored paper, and try your hand at lettering. Don't stress if you're not a bona fide hand-letterer. The names don't have to look perfect; the more character the better, actually!
A Thankful Tree
Put this on your table or a nearby spot if you're worried about it taking up too much space. Grab some skinny branches that have fallen from your trees and arrange them in a glass cylinder to look like a mini tree. Have the kids cut out leaf shapes from orange, red, and yellow construction paper, and write things you're thankful for on the leaves. Attach with double-sided tape, and that's it!
Creative Napkin Rings
If you don't have a stash of fancy napkin rings to use, not to fret. Add some rustic charm to your table by using twine to wrap around the napkins instead. If you want to get even more crafty, pick up little charms to thread the twine through, such as wishbones (seen here), leaves, acorns, or even turkeys, depending on what you can find.