Closing Out September with a Few Food Events
A discussion on cafeteria food; a French wine dinner; and a wine-inspired 5k ...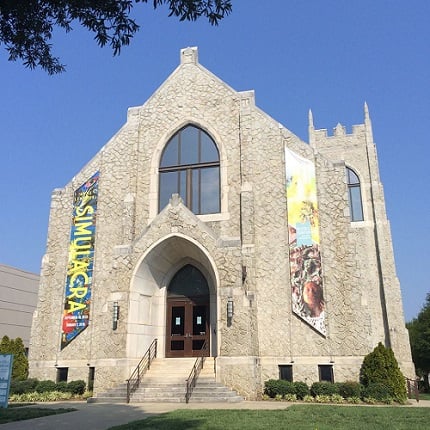 As September closes, we have a plethora of food (and wine) events to keep you on your culinary toes.
Uncorked: On Saturday, September 26, the U.S. National Whitewater Center will host a wine festival featuring local, regional, and national wineries all in one spot. Guests can purchase individual tickets (valid for samples) for the all-day event. More information can be found here. The day kicks off with a 5k followed by wine tastings from 1 to 6 p.m.
______________________
Heirloom: Chef Clark Barlowe has had a busy September, and as the month draws to a close, not much has changed. On Saturday, September 26, Barlowe will moderate Fresh Look at School Food at Johnson and Wales; a discussion on improving cafeteria programs between Charlotte Mecklenburg School and Health Department representatives. There will also be a cooking competition between Barlowe and JWU Chef Megan Lambert. Free food will be provided along with a screening of the documentary Cafeteria Man. The event is free from 10 a.m. to 1 p.m.; more info can be found here. On Monday, September 28, Heirloom will host Carolina Shock, a Blind Wine Tasting at 6:30 p.m. to celebrate NC wine month. Representatives from three NC wineries will bring their best wine to compete in a blind wine tasting against wines from around the world. Small plates will be provided as well as six wine tastings. All-inclusive tickets for $50 per person. Call 704-595-7710 for reservations.
______________________
Bonterra: On Monday, September 28, Bonterra will host a wine dinner highlighting the vintages of Chateau Montelena. A reception with passed hors d'oeuvres and Chateau Montelena Reisling will begin at 6:30 p.m., followed by a five course dinner. Cost is $95 per person and reservations are required; call 704-333-9463. Highlights include a rack of boar with sweet potato dumplings, snap peas, and blackberry gastrique; chicken fried oysters with compressed watermelon and dill aioli; and an NC "honey cake" with a rich ganache, muscadine glacé, and smoked sea salt peanut brittle.
______________________
The Asbury: On Monday, September 28, at 6:30 p.m., The Asbury will celebrate its partnership with McColl Center for Art + Innovation. Chef Chris Coleman and Chef de Cuisine Matthew Krenz plan to prepare a menu inspired by artists Isaac Payne, Ben Premeaux, and Jason Watson. Works by each of the artists have been presented in the Asbury's dining room over the past 18 months through the restaurant's collaboration with McCool Center. The dinner will include three courses plus passed appetizers for $40 per person; wine pairings are available for an additional $15. Guests are encouraged to consider making an optional contribution to the McColl Center for Art + Innovation when making reservations, which are required. Book online or call 704-342-1193.