Cocktail Classes, Wine Tastings, and More
It's your weekly roundup of food events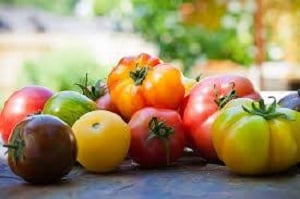 Wine and cocktails and fried chicken, oh my! There's quite a bit on our food radar in the coming week:
Zebra: On Friday, August 14, Zebra in SouthPark is the place to be. Diners can enjoy a three course meal for $36; half price bar menu Friday from 5:30 to 7:30 p.m.; half price wine and beef by the glass all day on Friday, August 14; and a wine tasting with Chateau Pesquie for $15 per person with live music by Brother E. Clayton West. Reservations are required – call 704-442-9525 or book via the website.
_____________
Upstream: On Saturday, August 15, from 10 a.m. until noon, Upstream will host a cooking class focusing on tomatoes. The class, titled "Attack of the Killer Tomatoes" will teach students how to make the most of this summer fruit (yes, it is technically a fruit). Make a reservation by calling 704-375-9715.
_____________
Zaxby's: On Monday, August 17, Zaxby's is opening its 700th location nationwide, and that location will be in the Queen City. To celebrate the milestone, the eatery will give away a Fanatic Pack of 52 Free Dealz – meaning a free item at the location each week for a year – to the first 100 guests who get in line by 10 a.m. As a bonus, seven of those Fanatic Packs will include a $100 Zaxby's gift card. Additionally, Zaxby's NASCAR driver No. 25, John Wes Townley will host a meet and greet on opening day. The restaurant will also donate a total of $4,900 to seven area nonprofits (that's $700 each).
_____________
Leroy Fox: Foxy Mixology is back; on Wednesday, August 19, from 7 to 9 p.m. Guests will enjoy a three course meal as mixologist Adam teaches students everything there is to know about the paired cocktail. The menu includes a pulled pork slider paired with a twisted tea; classic pimento cheese, pigs in a blanket, and homemade pickles paired with a mint julep; and a slice of apple pie topped with cheddar paired with the Appalachian cocktail. Get your tickets here; cost is $35 per person.
_____________
Passion8: On Thursday, August 20, beginning at 5:30 p.m., Chef Luca Annunziata will present five tasty bites paired with a New World vs. Old World wine tasting, focusing on Rhone varietals and domestically produced varietals. Call to make a reservation at 704-910-3161; price is $18 per person.