COCKTAIL RECIPE: Billy Sunday's Advice From A Narwhal
This drink honors the holiday classic Elf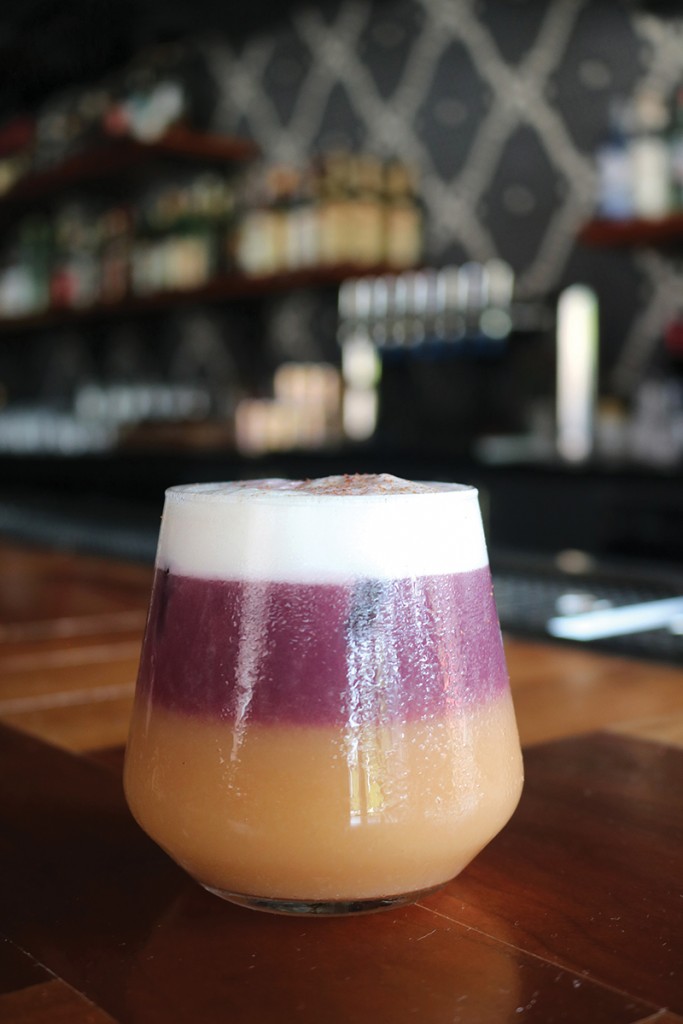 Billy Sunday, the Chicago-based bar that opened in Optimist Hall in early 2020, is known for its hand-carved ice, creative glassware, and library of vintage spirits. Mixologist Stephanie Andrews created this Advice From a Narwhal cocktail—a nod to the movie Elf, a longtime favorite of hers—for the holiday menu. "It just encompassed everything that made me happy during the holidays," she says. "Trips to the Kris Kringle Market for mulled wine, holiday movies, and cocktails with the family." The base of the cocktail is an aged brandy, and she uses a versatile spiced syrup to enhance the wine: "Egg white and sparkling red wine really bring all the holiday flavors together."
*Recipe yields 1 serving
Ingredients:
1½ ounces bourbon barrel-aged brandy
½ ounce aquavit
½ ounce lemon juice
1 ounce mulled wine syrup (see sidebar)
1 egg white
3 ounces sparkling red wine
Fresh nutmeg, for garnish
Directions:
1. Combine first five ingredients in a cocktail shaker and shake.
2. Add ice and shake again.
3. Single-strain the mixture into a wine glass.
4. Top with sparkling red wine.
5. Grate fresh nutmeg on top.
Mulled Wine Syrup:
5 cinnamon sticks
10 cloves
10 allspice berries
Peel of one orange
10 green cardamom pods
3 cups sugar
1½ cups water
1. Toast spices and orange peel in a wide saucepan over medium heat.
2. Mix sugar into toasted spices (do not remove from heat).
3. Pour water over spice-sugar mix and whisk to combine.
4. After the sugar has dissolved, remove from heat, cover, and steep for at least two hours and up to overnight.
5. Strain and store in the fridge until needed.