College Town Travel: Charlottesville
It's healing from a year—or rather a history—of division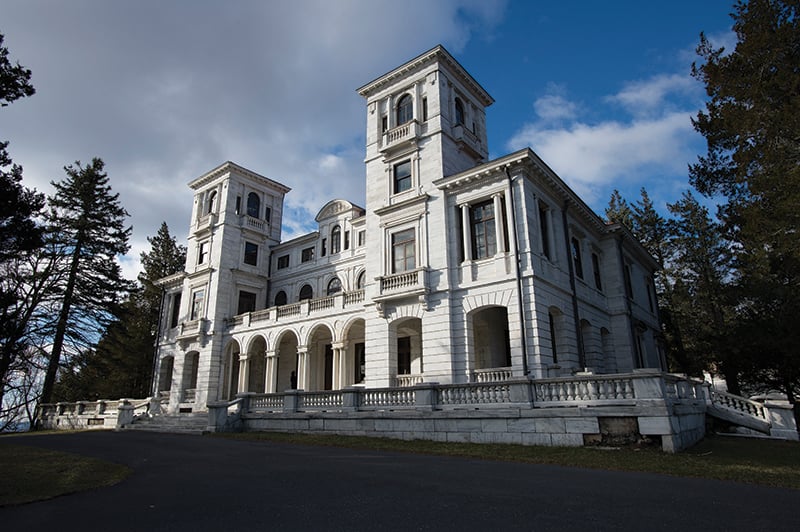 IN A RED TRUCK that's parked inside a specialty food market in Charlottesville, I meet a soft-spoken woman with curly brown hair. She sells coffee and cinnamon donuts from a truck window, and offers me a fourth shot of espresso for the 16-ounce latte I ordered. When I decline, she drinks it herself and begins to talk about "hoodoo and voodoo and all that stuff." She tells me that during my limited time in Virginia, I should visit Swannanoa Palace, a supposedly haunted mansion about 25 miles west of the city and built more than a century ago, full of spook and lore.
"You gotta go at night, though, after hours, dude," she says.
I decline that as well.
Yet the woman working the Coffee Truck by Feast has more to say.
"You should know those people, they weren't from here, from Charlottesville," she says as a parting thought as I walk away to finish shopping for a picnic at one of the city's vineyards later that afternoon.
She wants that to be the last thing I remember about Charlottesville. And she certainly isn't alone.
She's referring, of course, to the tiki torch-wielding white supremacists who marched through the town August 11-12 of last year, during the "Unite the Right" rally. The rally scarred the city. One woman died after a car allegedly driven by an Ohio man, James Alex Fields Jr., mowed through a crowd of counterprotesters.
People in Charlottesville, home to the University of Virginia and Thomas Jefferson's Monticello, frequently speak about their town in a post-catastrophe patois forever tied to its outsiders, as they reference "The Riots," "August 11," and, most often, "those people."
That Charlottesville has conjured a specific species of infamy is both surprising and banal. It is a town quite literally built by slavery—the state's flagship university, Jefferson's architectural masterpiece, was the result of treating human beings as chattel.
But now it is a fiercely progressive and diverse space that's quick to remind you, lest you forget for even a moment, that "those people" weren't from here.
It's a place trying to catapult itself past first impressions. Nearly every store window has a "Black Lives Matter" sign, an all-are-welcome-inside-this-store placard, a rainbow flag, or some other indicator of inclusion.
Almost a year to the date of The Riots (capital T, capital R), on a Sunday morning in late July, I almost forget about "those people." Families and couples, people of all ages and races, wait together outside the Bluegrass Grill and Bakery for brunch after signing themselves in on a paper pad hanging on a wall inside the diner. They sip coffee from mismatched mugs and huddle around their families as children color with orange and blue colored pencils. They wait while someone makes the trip to the ATM, because they forget the spot is cash only and this café is too good to just say forget it.
These are the real people from Charlottesville, and I want that to be the last thing you remember.
---
STAY
The Omni Charlottesville has an unbeatable location, and, as a bonus: Pets are welcome.
EAT
The city's pedestrian mall, with its outdoor cafés, street performers, and fountains, feels delightfully European. Favorites include MARU for Korean food, Citizen Burger Bar, and The Spot, a slightly hidden takeout Vietnamese vegetarian fusion joint, great for lunch on the go. A hungover visit to one of the multiple locations of Bodo's Bagels is a must-do.
DO
Stroll through Thomas Jefferson's Monticello and the similarly grand University of Virginia's Academical Village with its Rotunda, both UNESCO World Heritage sites. The spots are, collectively, one of only 23 such sites in the country.
Pick your own peaches, strawberries, apples, pumpkins, and sunflowers (depending on the season) at Chiles Peach Orchard in nearby Crozet.