Color around the Corner
Leaves may be the seasonal star, but the roses in McGill Rose Garden are stunning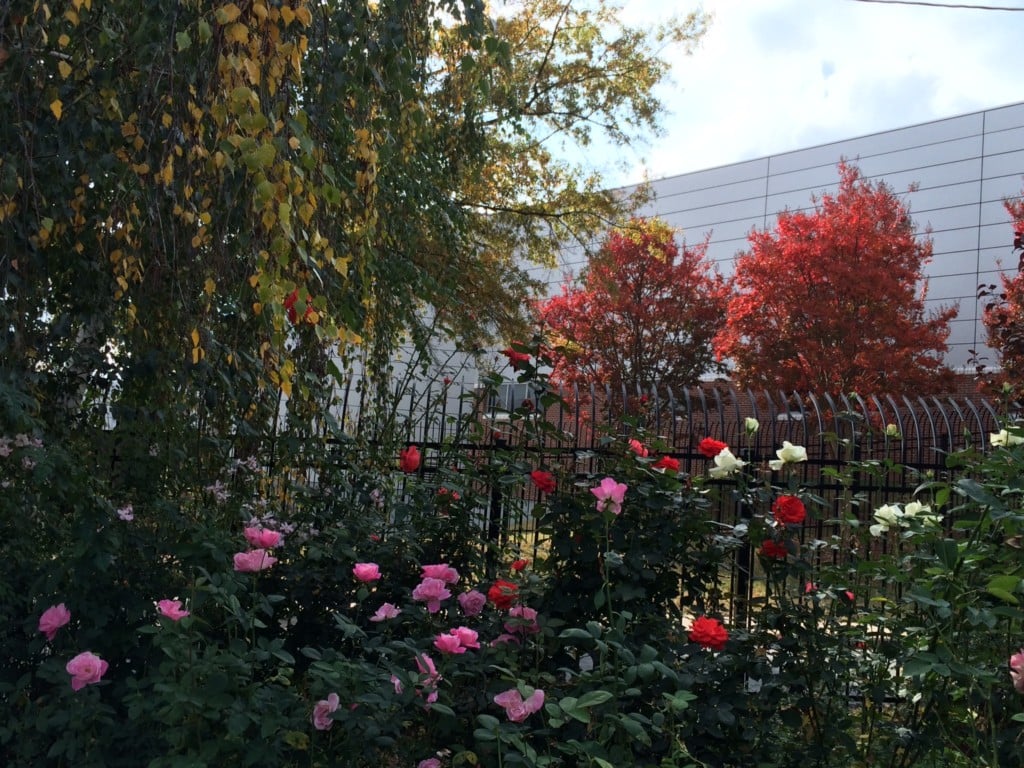 We visited McGill Rose Garden back in the spring, but with all of the fall leaf color as inspiration, we decided to check in again. And we're glad we did.
The yellows and reds of the leaves mingled with the varied hues of the roses.
The 'Bees Knee's' variety was a creamy pink.
The 'Day Breaker,' an All-America Rose Selections pick in 2004 (the world's highest rose award), was in full bloom.
The 'Cherry Parfait' was full of delicious-looking blooms.
In addition to roses, a few figs lingered on the fig tree,
Virginia creeper began its autumn transformation,
and a kangaroo enjoyed the view.
We hope you'll take some time to enjoy it, too.