Cooking with the Chef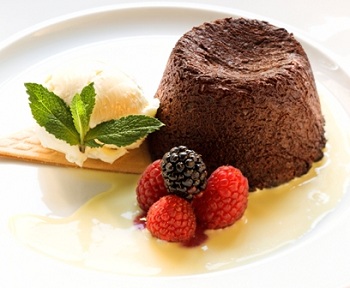 With Restaurant Week around the corner, now would be an excellent time to start deciding on where and what you'd like to eat. Of course, you can peruse the Charlotte Restaurant Week website for a list of participating restaurants and their menus, but you can also take a different approach. …
On the first Saturday of each month, Executive Chef Gene Briggs of Blue Restaurant holds a cooking class from 11 a.m. to 1 p.m. The chef, who has more than 25 years of experience working in a variety of restaurants, concentrates on dishes from Spain, France, Greece, Sicily, Italy, and Morocco. Chef Briggs will work with students to incorporate fresh ingredients and a farm-to-table approach; creating an exceptional dish and dining experience.
Blue is participating in Charlotte's Restaurant week, and a class with the head chef may help you decide if you a) would like to go and b) what you should order. After looking over the offerings starting July 18, I can tell you my eye is already drawn to the desserts – the pistachio and roasted pear baklava to be exact.
Learn the simple steps on how to prepare Chef Gene's delicious recipes. Classes are the first Saturday of each month and are scheduled from 11am-1pm.
Each dish is served and paired with fine wines available for purchase at discount price. Call today 704.927.2583$44.95 per class (excludes tax and gratuity)
Check out the menu below of what you'll be making at Saturday's class!