Cordially Invited
The Basics of Wedding Invitation Etiquette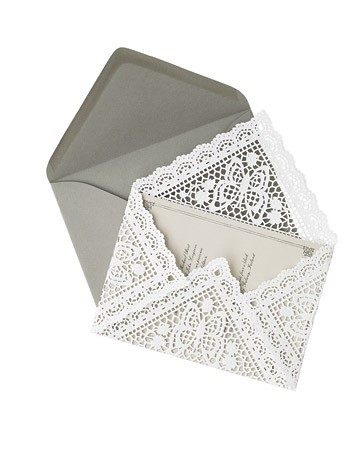 Now that you've gotten the needed pointers to narrow down your guest list, and have even seen some stellar local stationery options, queries of invitation wording and basic etiquette are likely floating around in your mind. Fear not, busy brides! We are breaking down everything you need to know when it comes to getting the word out to your nearest and dearest for your special day.
Time Out
Make sure you have adequate time allotted to be as painstaking and thorough in this process as possible. This is the first impression friends and family will have of your big event to-come. Don't undermine the elegance of your stationery with careless errors or untimely delivery. Prioritize and set aside enough time to get the job done properly.
Master List
The first task, which will make everything following much more simple, is to put together a finalized list of addresses for your guest list. Double check any addresses of which you're not 100 percent sure. During this time, be sure to verify first and last name spelling as well. Newly divorced cousin? Scope out all of this information–it's crucial! Once you have your list of full names and correct addresses, you can get started.
Recruit reinforcements
Enlist your mother-in-law to-be or maid of honor to assist you in the process. The more hands and eyes each invitation passes through, the less likely any invitation will be sent out with errors. Create an assembly line for putting together your packets, and you'll be surprised just how quickly one can get through the process.
Be Our Guest
You'll be the talk of your guests and the ultimate hostess if you write out the names of those whom you know for certain will be a guest's plus one. This personal touch goes a long way. Again, just be sure to double check name spellings. When in doubt, leave it out. It's better to have "and guest" than to have a wrong person's name.
Map It Out
It's inevitable that more than a few of your guests will be traveling from out of town to attend the wedding. It's thoughtful and in good taste to include directions, hotel suggestions, and local attractions within your invitation pack. Call ahead to the closest hotels to set up a group rate. Include the code in this information as given by the hotel. Be mindful of these guests' wants and needs. Will most of your out-of-town guests have young children in-tow? Suggest family friendly restaurants for nights prior to the wedding. Bottom line: be thoughtful. After all, they are traveling to celebrate you and your husband to-be.
Don't Delay
It is in very poor taste to delay any number of invitations. If you cannot get the lot out at the same time, reschedule for a time when you can. Don't wait to send out maybe's from your list until you begin receiving responses. Your guest list needs to be absolutely final before you begin this process. Between chatty friends and social media outlets, those uninvited will find out quickly.
It's in the Details
Skip the address labels when it comes to wedding invitations. Envelopes should always be addressed by hand. Calligraphed or not, a label simply won't do. Again, if you don't have enough time to do so, either reschedule or get help from friends and family. This personal touch will not go unnoticed.
Stress Less
Finally, have fun. Pour a glass of your favorite wine for yourself and those assisting you, put on your favorite tunes, and have fun while doing it. Remember, tedious or not, you're sending out info for one of the most important and precious days of your life. Savor the moment!
Stationery set: Three Little Birds