Corkbuzz to Open in June
A new wine shop and restaurant is coming to SouthPark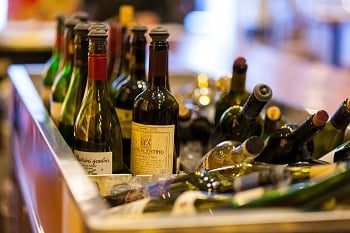 Just in time for the heat of summer, a new wine bar will be opening in Charlotte with a large variety of wine to help us all stay a little cooler in the heat.
NYC-based restaurant and wine bar Corkbuzz has bought space at Sharon Square in SouthPark (near Dogwood Southern Table & Bar) and is slated to open in June 2015. The restaurant-slash-wine bar is run and co-owned by master sommelier Laura Maniec, who opened Corkbuzz in NYC's Union Square with business partner Frank Vafier in 2011. Culinary director AJ Schaller will be heading the food program, set to be a mix of both NYC offerings and southern-influenced dishes while pulling in European influences.
According to the website, Corkbuzz's kitchen will be open:
Saturday and Sunday for brunch: 11 a.m. to 3 p.m.
Daily from 11 a.m. to 3 p.m. and 5 to 10 p.m. (for meal service)
Wine and bar offerings available:
Sunday – Wednesday: 11 a.m. to midnight
Thursday – Saturday: 11 a.m. to 2 a.m.
In addition to the restaurant and bar side, Corkbuzz will also have a retail side for wine sales. The interior will feature a large bar area and a communal table (so you can make friends), retail space, and private dining room space for classes and events.