Could Coughing Be a Crime?
What the law says (and doesn't) about COVID-19 as a weapon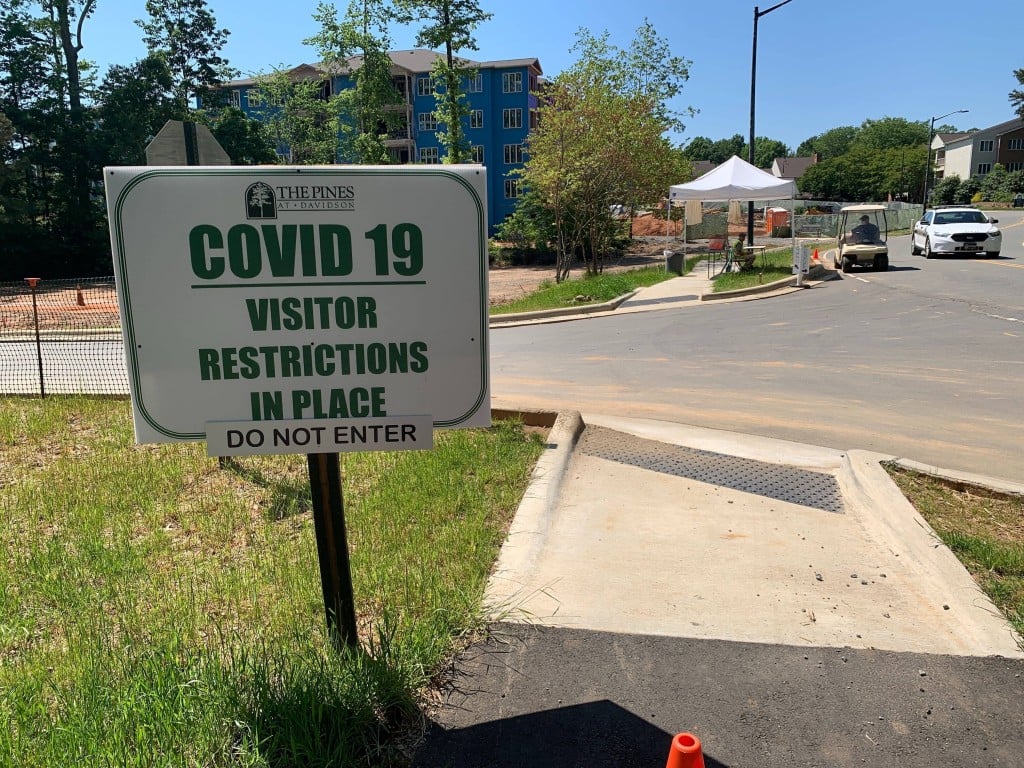 Around the country, a scattering of people are using themselves as delivery systems for a bioweapon, or pretending to. On April 7, police say, a 49-year-old man in DeBary, Florida, near Orlando, coughed on a 21-year-old cashier at a tool outlet, complaining, "This is getting out of hand. This is why everywhere I go, I cough behind everyone with a mask on." He later told police he was joking. They charged him with assault.
Around the same time, police in a small town in Maryland began to investigate reports of people deliberately coughing and sneezing on customers. A few days later, a man in Connecticut was charged with breach of peace after he claimed to have been infected with coronavirus and coughed on staffers at a hospital. This video began making the social media rounds Tuesday. Closer to home and also in early April, a 17-year-old Rock Hill girl whose doctor had ordered self-quarantine coughed on police officers who'd been called to break up a fight in a park. In late March, a 26-year-old man was charged with a public health violation after he coughed on a customer at a Walmart in Belmont.
For now, these kinds of incidents—people, infected with COVID-19 or not, who deliberately sneeze, cough, spit, or breathe on others as a joke or act of malice or both—don't seem to be nearly as contagious as the disease itself. No such cases have been reported in Charlotte. Yet the possibility of them is alarming enough for the U.S. Department of Justice to mention, in a March 24 memo to federal law enforcement agencies and U.S. attorneys, that "coronavirus appears to meet the statutory definition of a 'biological agent'" under federal terrorism statutes. (It doesn't appear that the DOJ has charged anyone as a terrorist for coughing or sneezing on someone; the U.S. Attorney's office in Charlotte hasn't, spokeswoman Lia Bantavani confirmed by email Monday.)
We'll see if anyone decides to behave that way as North Carolina moves into Phase 2 of the state reopening plan Friday, or if it becomes a law enforcement issue during the Republican National Convention in August. The Charlotte-Mecklenburg Police Department intends to stay alert for any "nuclear, chemical, or biological agents" that emerge as threats during the convention, Deputy Chief Jeff Estes told me Wednesday. But incidents are creeping into the life of the country. Over the weekend, a former college football running back named Keegan Herring tweeted that he'd been kicked out of a Seattle Home Depot after he shoved a man who stood near him in the checkout line, then coughed on Herring after he told the man to step back. "Don't cough on me," wrote Herring, who's since protected his tweets.
A pair of prominent Charlotteans, educational consultant James Ford and City Council member Braxton Winston, weighed in to wonder: What legal recourse does the victim of a deliberate cough or sneeze attack have under these circumstances? Is it assault? Can the victim react in self-defense? (Would the victim want to?) Would it matter if the perpetrator was actually sick with the virus or just pretending to be?
In general, it depends on what state you're in; take note of the assortment of charges in the cases above. In North Carolina, it's at least potentially grounds for a charge of simple assault, a misdemeanor. "The intent is the key," Estes told me. A case likely would have to wrestle with whether a perpetrator had tested positive for the virus, intended to spread it, and succeeded in infecting someone else. "The devil's in the details," Estes said. "There's a ton of variables that would have to all fall in line—not to say that it's impossible." Given that COVID-19 is the first nationwide epidemic in the United States in more than a century, he added, police and prosecutors don't have much legal precedent to refer to.
The N.C. Attorney General's Office suggested I consult my local district attorney, which I did. Spencer Merriweather said via email that a successful prosecution would, as Estes said, depend largely on proving intent; the accused could always claim it was just a standard, non-weaponized cough or sneeze. "The prosecutor has the burden of demonstrating the contact wasn't incidental and would likely have to rely on circumstantial evidence to do so," Merriweather said. "If you learned the alleged offender had been legally quarantined, that might be definitive too."
I emailed back, thanked Merriweather for the explanation, and expressed hope that the scenario—in Charlotte, at least—remained hypothetical.
"Lord willin'," he replied.