Coulwood: Home on the Ranch
A neighborhood that reminds us how Charlotte used to be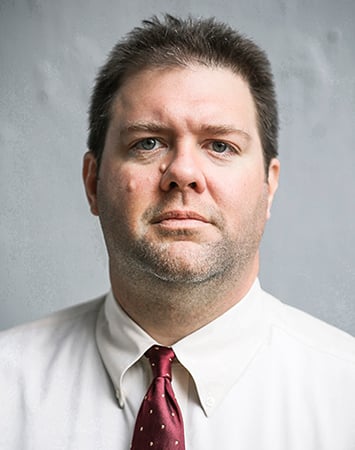 Charlotte has exploded in nearly every direction in the past 20 years: north toward Lake Norman, east toward Mint Hill, south into Ballantyne.
Greg Lacour on Politics
West is the exception. Drive northwest on Brookshire Boulevard toward Mountain Island Lake or out I-85 toward the airport and you can find pockets of semi-rural communities that growth has ignored. In one corner, about five miles north of the airport, is Coulwood, a neighborhood of roughly 3,000 people that represents a slice of Charlotte as it was before the boom.
That might change soon. Investors bought 422 homes last year in the 28214 zip code, which includes Coulwood. City officials expect a growth boom near the airport in the coming years. It makes financial sense. It's one of the few places left in Mecklenburg County with affordable, underdeveloped land.
But the city can, and should, guide that growth carefully. If it doesn't, Charlotte will lose a distinctive neighborhood with a singular history, the kind of place the city has too often allowed developers to chop up and sell off.
Coulwood lies within city limits but looks and feels like a separate, small town. Ranch-style homes seem to shrink against the yawning lots they occupy. A 60-acre cattle farm sprawls next to a private school. The neighborhood's hub is a 50-year-old public swimming pool. Coulwood even has its own annual Fourth of July parade.
"We're happy here," says 86-year-old Miriam Childress, who moved here from Maryland with her husband, Bobby, in 1965. "There's a feeling of permanence here."
Western Mecklenburg County has always been more rural than other parts of the county, says Owen Furuseth of UNC Charlotte's Urban Institute. "Part of it is the stigma of living in West Mecklenburg, which is not the tony part of town, to say the least," Furuseth says. "When you think about classic land economics, the market should've come in by now and turned [Coulwood] into higher-cost residential. Eventually, it will be developed like other parts of the county. But it's going to take a long time."
Gus Kretschmer has no problem with that. At 58, he lives in the same corner-lot ranch house he grew up in. He's also the president of the Coulwood Community Council, a nonprofit that survives on contributions from longtime residents like him. He worries that as older homeowners pass on, developers will scoop up the land and build the "vinyl villages" he detests. "It takes a certain kind of family to move here," Kretschmer says, "the kind that likes yard work and being outside." He doesn't want Coulwood to turn into another cluster of boxes on sandbox-sized lots.
The city can preserve Coulwood and its west-side cousins by requiring big lots that leave plenty of space between houses. Not every part of a city needs to look like a city. We need a taste of country too.