Craft beer festivals abound this weekend, plus a homebrewers rally at NoDa Brewing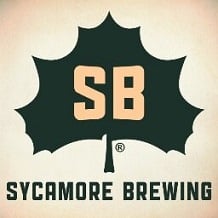 While I'm off on vacation (hunting down craft beer options in the Florida Keys can be a challenge), here's what's going on this weekend in Charlotte craft beer, including two festivals on Saturday:
–The third annual South End Hops Festival is this Saturday from 2 p.m. to 6 p.m. The South End neighborhood has become synonymous with local craft beer, so it's fitting the area has its own craft beer festival.
Technically the address for the festival is 308 W. Carson Blvd, but just look for the area at the corner of Carson and Mint. More than 30 breweries are participating, including local ones in Bayne, Birdsong, D9, Legion, Lenny Boy, NoDa, Olde Mecklenburg, Red Clay, Rock Bottom, Sugar Creek, Three Spirits, Triple C, Unknown and Wooden Robot. Breweries will be pouring four-ounce unlimited samples to attendees.
The festival will also feature music from The Hashbrown Belly Boys and Who Rescued Who, while several food trucks will be on site as well. General admission tickets are still on sale (VIP has sold out) and can be purchased here. Ticket price is $35.
–Sycamore Brewing is also holding a festival Saturday – its 2016 SpringFest and concert. From noon until 10 p.m., Sycamore will be pouring beer (and wine) while seven bands are scheduled to appear throughout the day and evening.
The brewery will also have food trucks stationed onsite at the event, but the real highlight here is the debut of Sycamore's beer truck. Owners Sarah and Justin Brigham bought a vintage 1938 Ford 1 Ton truck (which was a fire truck back in the day), then turned it over to Retro Designs Speed and Custom to turn it into a beer truck (You can read about the transformation process here). Sycamore's beer truck will have a total of 8 taps.
Admission to Sycamore's 2016 SpringFest and concert is free and as always when this brewery holds an event, expect a large crowd.
–If you are a homebrewer, have thought about being one or even if you just like craft beer, there'll be something for you at the third annual American Homebrewers Association rally at NoDa Brewing this Saturday. The festivities run from 10 a.m. to 1 p.m., and include a VIP tour at the brewery and beer samples from NoDa.
This rally also features "The Hop Showcase," where Charlotte-area homebrew clubs will be featuring their beers from a challenge where each was given kits with identical malt bill and yeast, but different hop varieties. The rally is free to AHA members and if you're not a member, you can sign up beforehand. More information can be found here, and also be sure to check out Daniel Hartis' well-written related article for Charlotte Five.