Craft Tasting Room & Growler Shop celebrates grand opening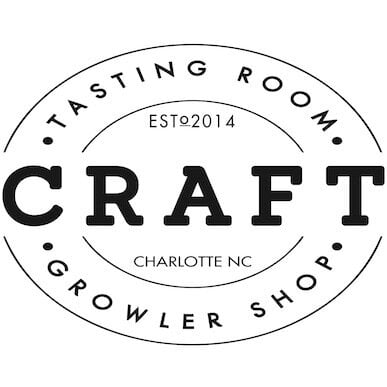 One of the great things about covering craft beer in Charlotte is seeing how everything is evolving, along with the new ideas that are brought into this scene. Craft Tasting Room & Growler Shop, which opens today, embodies that perfectly.
People who walk into Craft, located at 1320 S. Church St., will have several options, beginning with 36 taps of craft beer, of which about 80 percent are either local or state selections. There are also small plates, featuring cheeses, charcuterie and sandwiches. And when it's time to go, you can shop the specialty grocery section and/or fill up a growler to take home.
Overall, the craft beer/specialty food combination is a concept that owner Dan Davis brought to Charlotte from New York, and one that he breaks down into a simple idea.
"These are all of my favorite things under one roof," he says. "And if I like it, hopefully others will too."
When I first spoke with Davis in June, he was just about to begin construction. Roughly four months later, his vision has finally become reality, and Davis couldn't be happier.
"It has been a rollercoaster ride," he says. "Opening a small business has been heartache and elation at times, and now we're at the point of no more variables, no more waiting on a certain person from the city to make a decision. We've got a beer license, we've got a great space, we're wide open and ready."
A giant chalkboard contains the beers on tap, and there's also a side chalkboard that will feature the current meats and cheeses offered. You can enjoy your purchases at the 20-plus seat bar, one of several tables in the shop or the 1,000-square foot beer garden outside. Racks throughout the store contain bottles and cans of craft beer (local options abound, of course) for purchase, along with the specialty grocery section that will include a number of locally sourced "farm to table" foods.
Davis will also head up the kitchen and plans to offer several sandwiches featuring "simple ingredients that speak for themselves."
"It's all about putting three really good ingredients together and let them blend well for an incredible taste in a small package," he says.
As examples, Davis lists a prosciutto, parmesan and "a really good arugula," along with his personal favorite, soppressata with strawberry jelly and pecorino cheese.
Craft will be open tonight (Thur.) from 6:30 to 9:30 p.m., and to celebrate the shop is offering $3 drafts and complimentary snacks. The shop's regular hours will be 11 a.m. to 11 p.m., seven days a week.
"I really hope people take some time and look around and see that we've taken the time to pick and choose some really good producers," Davis says. "Whether it's beer, whether it's cheese, whether it's charcuterie and meat, whether it's local farm products … we put this all under one roof for everyone to come in and get a great experience from one place."