Craftsman House United to Build Home for Military Veteran at RNC and DNC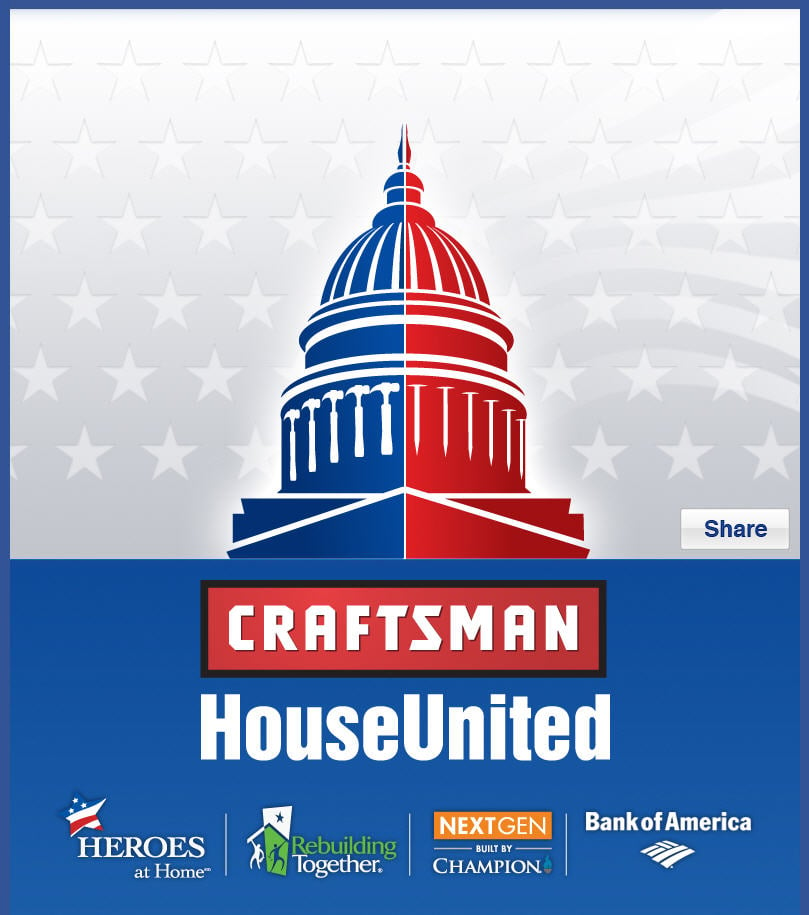 Craftsman has announced its House United program, in which half of a house will be built during the Republican National Convention in Tampa the last week in August, and the other half the following week during the Democratic National Convention in Charlotte. The completed house will be donated to a deserving military veteran.
Ty Pennington, most known as the host for several years of ABC's Extreme Makeover: Home Edition, is leading the project and he explained it this morning during an appearance on Starting Point with Soledad O'Brien on CNN. Watch the video below.
The House United build in Charlotte will take place Monday, September 3, 10 a.m.-6 p.m., at 501 S. College St. in Uptown during CarolinaFest 2012, the open-to-the-public, free, Labor Day festival being put on by the Charlotte in 2012 Convention Host Committee.
House United is being coordinated in conjunction with, and support by, the Sears Heroes at Home program, nonprofit organization Rebuilding Together, NextGen Home/Champion Builders, and Bank of America. Pennington will lead a group of volunteers and DNC delegates (RNC delegates in Tampa) who'll be "swinging hammers, sawing 2x4s, and painting walls," similar to what you're accustomed to seeing him do on TV (not sure if there'll be a "move that bus" moment, though).
For more details, visit facebook.com/craftsman (or click here for direct link to the Facebook app).