Crash Course in Mid-Century Modernism
We asked expert Ron Crider everything from the key elements to the absolute no-nos when it comes to mid-century modern style.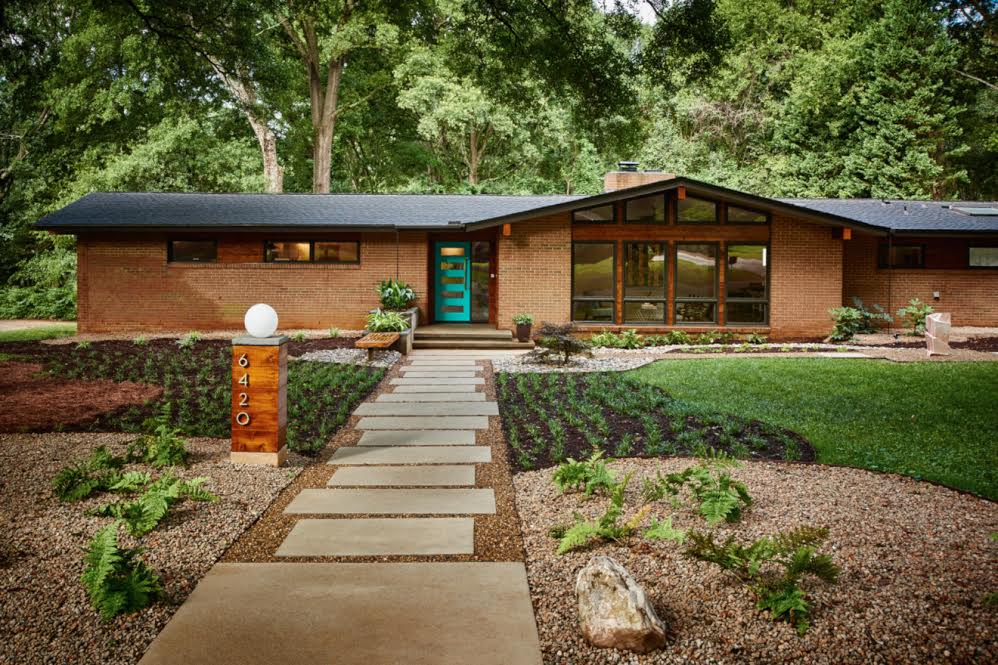 Mid-century modernism has been a popular home design for quite some time now. Mixing retro elements a la Mad Men and the sleek lines of modern style, mid-century modern has an eclectic appeal that brings together a variety of homeowners and designers. For this reason, it still has yet to fade out of style.
Self-proclaimed "uber-passionate aficionado of mid-century modernism" Ron Crider has over 25 years of experience in the fashion industry and now serves as an academic advisor for the Hayworth School of Queens University of Charlotte. He's studied mid-century modernism since 1982, working with experts in architecture and interior design, so it doesn't come as a surprise that his resume also includes a previous membership with the Charlotte Museum of History's Mad About Modern Tour committee.
Crider is giving a free talk on the intriguing interior design and architectural style on February 26 at The Duke Mansion, but the seats flew fast. It's as "sold out" as a free event can be (you can sign up here for advance notice of future talks). However, we've got the next best thing.
Crider gave us some pointers and insight as to what makes mid-century modernism, including what you should avoid if you want to master it.
What are the elements of mid-century modernism?
Crider says that there are four key elements that define mid-century modern architecture and interior design:
Interesting roof lines
Connecting the interior and exterior
Efficiency of layout and utility
Use of natural building materials
Must-have mid-century modern pieces
Crider says, "I believe everyone who loves this period in design history must own one or more classic Herman Miller or Knoll piece." Some of the most iconic pieces from these designers are the Eames Lounge Chair, Noguchi table and lamps, George Nelson case pieces, and the Saarinen Tulip table series. Crider's all-time favorite? The George Nelson 1955 Coconut Chair for Herman Miller.
Big no-nos!
For Crider, the biggest no-nos in mid-century modernism are using knockoffs, getting too kitschy with design, and being too rigid about requiring everything to be in the scheme's same time period.
Why hasn't mid-century modernism died yet?
"The mid-century modern aesthetic in both architecture and interior design will never die," Crider states. "It's a universal language of design and can be incorporated into so many other design directions, both complementing and enhancing at the same time."