Crave Undergoes Rehab
Get ready for unveiling after remodel to this Uptown hotspot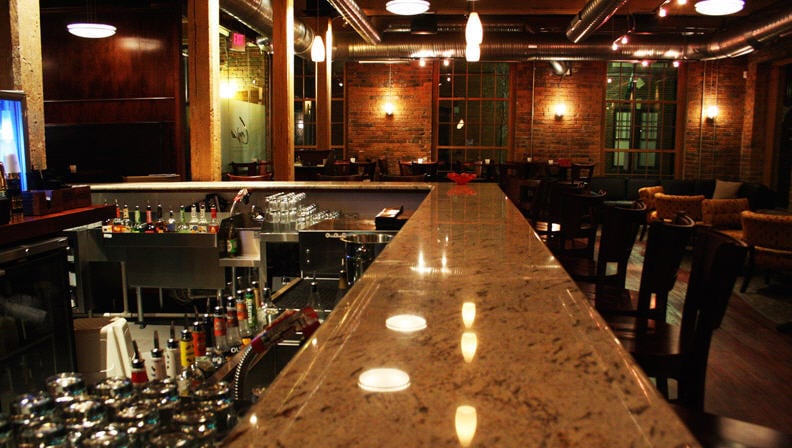 When Crave Dessert Bar opened in spring 2009, it immediately became an Uptown hotspot. The socially inclined flock here for great desserts, of course, but also for martinis and other signature cocktails, hookah, and just an all-around great vibe. It's the kind of lounge where you'll find friends having a ladies night out, couples enjoying a date night, and singles looking to mingle.
Now, the owners of Crave are taking the venue through a remodel that they're calling "rehab," to ensure that you continue to make it a destination on your nights out. Crave, which is closed on Mondays, has also temporarily closed its doors through Thursday of this week as it undergoes the remodel. The public unveiling will take place when the doors reopen this Friday, April 19 at 5 p.m., but I got the inside scoop from one of the managers on what you can look forward to.
"The major changes to expect are coming to the bar area, as we are implementing a very unique wooden design throughout the bar using recycled wood from previously used wine barrels," says Ben Torres, service manager at Crave. "Expect to see new furniture, new romantic lighting, and my favorite: an incredible new wine display that will showcase wines from all over the world. This isn't to say we are shifting our focus to a wine bar by any means, but that we are simply putting wine in the same featured light that we do our cocktails as they properly compliment the dessert menu everyone loves so much."

Crave has one of the most intimate lounges in the city. New furniture is being added.
Photos credit: cravedessertbar.com

Torres also says that local artist Matt "Wolfe" Moore has designed new artwork that will hang in the lounge area. And for those of you who have adored Crave's food and drink menu specials (I've been a fan of Bottomless Wine Night), some new, daily specials are going to be unveiled. They're keeping those under wraps for now—you can look out for an announcement on Facebook (facebook.com/cravedessertbar), but Torres did divulge that the menu will continue to "highlight local favorites such as hand-crafted cocktail recipes from the past, locally brewed beers, and organic food products—look for us to be featuring an array of vegan [and] gluten-free food items to complement the new drink specials being featured during the week."
Crave will also unveil a newly redesigned website on Friday.
Crave Dessert Bar, 500 W. 5th St., Ste. 120, 704-335-0588, cravedessertbar.com.

Be sure to bookmark www.charlottemagazine.com/Blogs/Dusk-Till-Dawn to stay plugged into Charlotte nightlife. Follow me on Twitter @HollidayInk; email me at jarvish@grownpeopletalking.com.