Creative Table Number Idea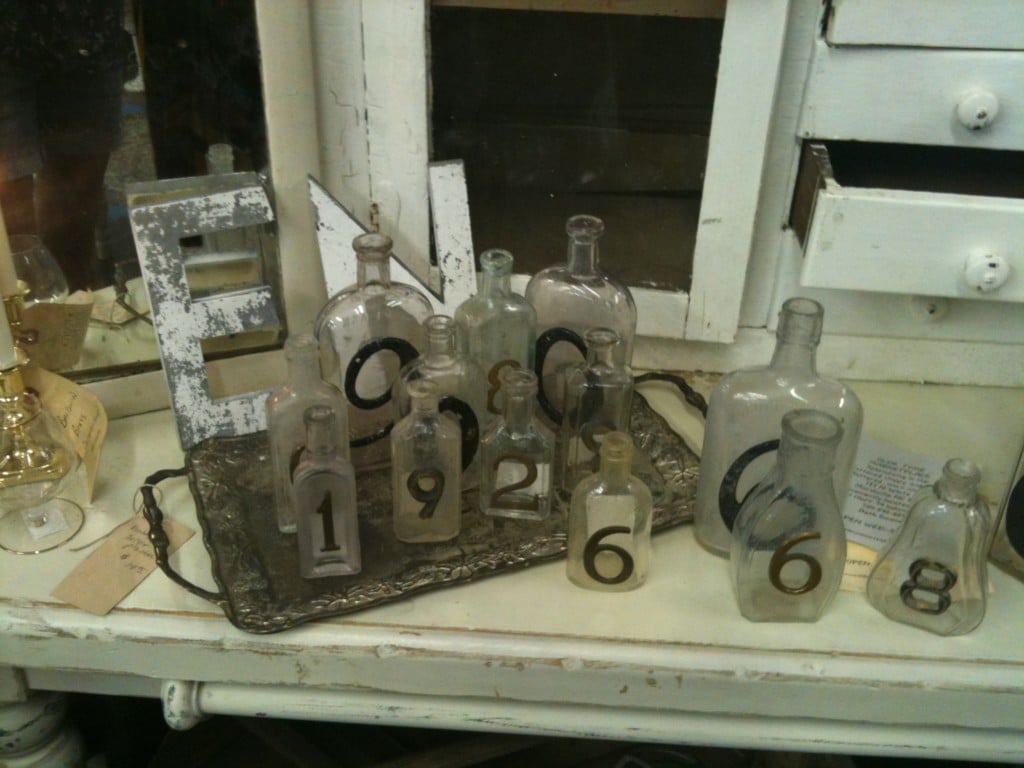 I love Sunday afternoon Sleepy Poet shopping trips. You never know what you'll find and I usually always take a friend with a good eye to help spot the good stuff. At the very back of the store in the Olde Tyme Marketplace booth my friend and I stumbled on these glass bottles with numbers and fell in L O V E. Simply because they're different and cool, period. But what do I have to number? Nothing. While I'm thinking about what I might be able to do with a few of these around the condo, my Sleepy Poet sidekick for the day says, "What a cool table number idea for a wedding!"
And she is so right. Round up vintage and antique glass bottles in various shapes and sizes. Stop by one of the kazillion hardware stores in Charlotte—Blackhawk Ace Hardware on Park Rd., Renfrow Hardware in downtown Matthews, a Lowe's or a Home Depot—and pick up some of the numbers you'd normally purchase to display your home address on your front door or mailbox. Using hot glue or adhesive spray, attach them to the bottles. (You could even paint them in matching wedding colors for a little pop of color.)
What are some of your ideas for labeling tables for wedding guests?