Customshop Lunch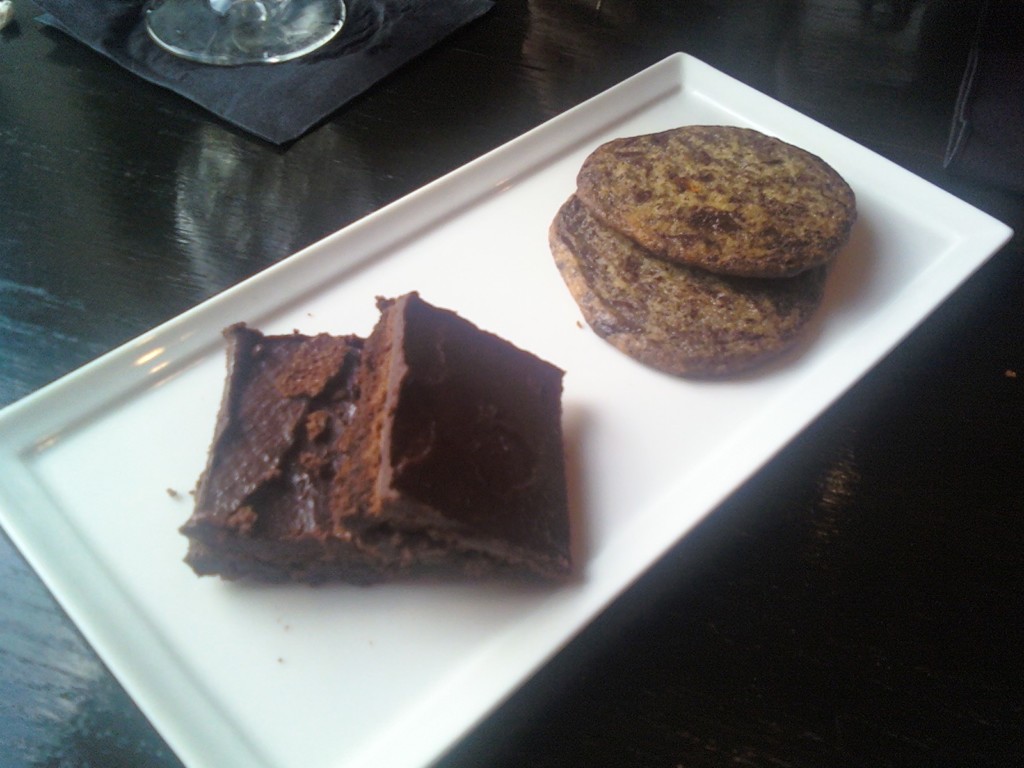 Ok, I haven't actually made it to Customshop yet for lunch. I do enjoy the restaurant's dinners though—and my feelings of adoration towards its Bread Pudding border on blasphemous. Therefore I thought I'd enjoy lunch there. After hearing one of my co-workers rave about it for the last twenty minutes after her trip there today though, I'm 100% certain.
Possibly the best part of Customshop's lunches is their price. It's $8. For everything on the menu. And there's some good stuff: fish tacos, a Monte Cristo sandwich, and a fried green tomato BLT with pimento cheese. Plus, there are daily specials like chicken pot pie, meatloaf, or fish and chips. Those are $8 too.
And see those tasty looking brownies and cookies there? Those are free on Fridays. Yeah, that's right. Free. (Other days the brownies are two for $2 and the cookies are two for $1.)
So, who's coming with me next week?