Decorating Don'ts You Should Never Commit
Cringing just thinking about them.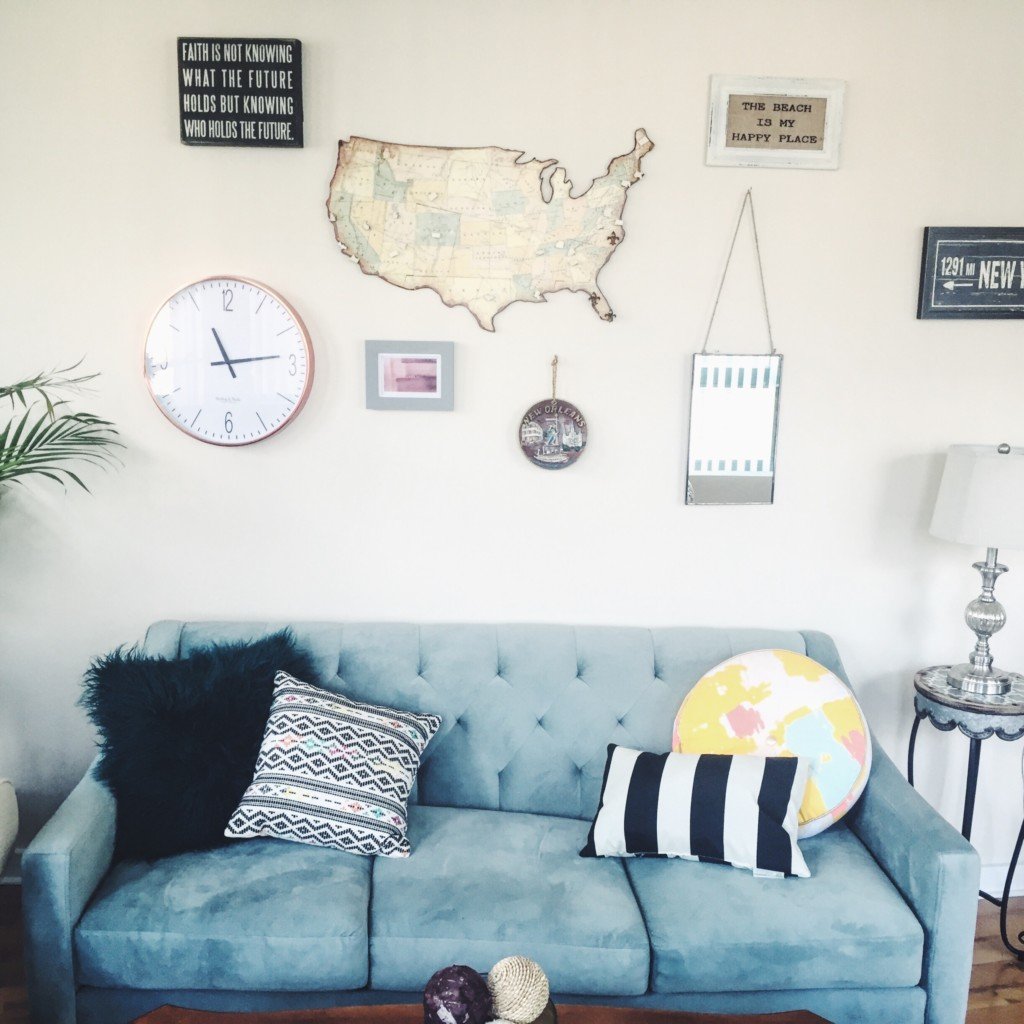 The design world is full of inspiration, no matter what your personal style is. And while many different home styles are beautiful in their own ways, there are still "rules" of decorating that apply across the board. Sometimes you just can't justify decor that's just as tactless as it is tacky.
With that being said, mistakes happen. Especially if you don't have the budget to enlist the help of an interior decorating professional, it can be pretty easy to make a big no-no. And that's where we come in.
Absolute Decorating Don'ts
Don't go crazy on the color palette. If you choose to have bold colors in your home, make sure to keep them consistent throughout each room. Giving each room its own personality can be fun, but it's not always logical. For rooms that can easily walk into one another, keep the common color thread consistent so as not to nauseate your guests.
Don't buy furniture without measuring it. You may think you've got quite the knack for estimating, but don't chance your intuition when it comes to major furniture. Trust us. Measure your space before you buy anything, and measure the furniture to ensure it's a good fit. If anything's too big or too small, it will be apparent—and not in a good way.
Don't rely on overhead lighting. It's pretty standard for a house to come with overhead lighting built-in, but that doesn't mean it's your only option. In fact, to create a truly enticing ambiance, the key is in layers of lighting. Have smartly placed lamps and various additional lighting to create dimension.
Don't hang art too high or too low. Rookie mistake. If you don't hang your art correctly, you'll tip off guests that you're not an expert decorator—and the point is to trick them. So, as a general rule of thumb, hang your artwork and wall hangings at eye level.
Don't be afraid to break some rules. Home decor is a lot like fashion in the sense that there are a lot of old "rules" that no longer apply. While the above suggestions are still quite general and not trend-related, one specific example of acceptable rule-breaking (in both fashion and decor) is to not be afraid of mixing patterns. For so long, we were told that mixing patterns is tacky. However, if you conjure the right inspiration and see pattern mixing done right, you'll see that it can be extremely chic.