Deep Discounts at ADAC's 33rd Annual Sample Sale This Weekend
A weekend trip to Atlanta is well worth the steals and deals you'll get on the designer housewares at this event.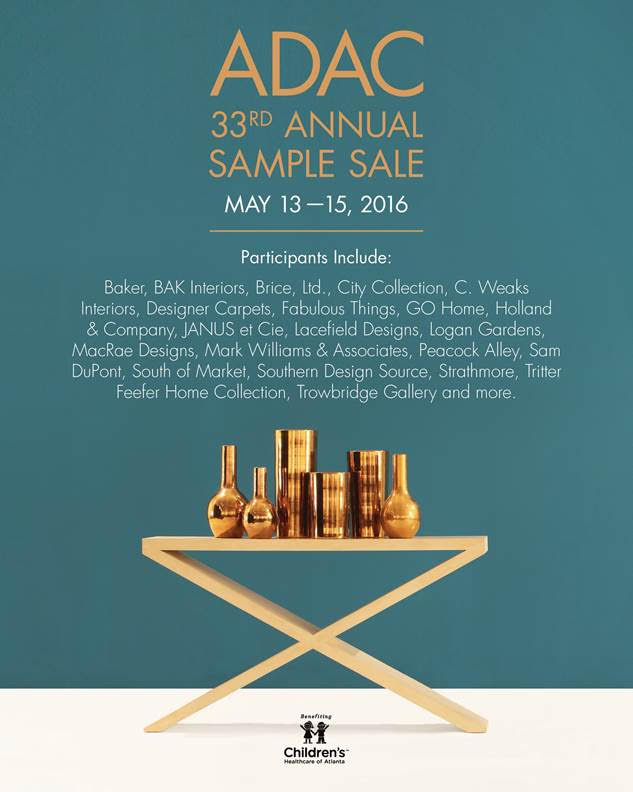 The Atlanta Decorative Arts Center is making it hard not to take a quick weekend jaunt to The ATL.
Hosting a one-weekend-only event to make any houseware lover swoon, ADAC is surely the place to be this weekend if you're on the hunt for deeply discounted designer home furnishings.
The ADAC 33rd Annual Sample Sale will be taking place beginning today through Sunday. Just like Christmas, it comes but once a year — so you've got to act fast to snag some luxury items for a home decor update. Offerings include outdoor furniture, lighting, rugs, accessories, and more.
The event is from 9 a.m. – 6 p.m. today and tomorrow. On Sunday, it begins at 10 a.m. and ends at 2 p.m.
About 20 luxury brand participants will be offering their goods at ridiculously low prices — some of which include BAK Interiors, Holland & Company, Mark Williams & Associates, Sam DuPont, and Southern Design Source. The event benefits Children's Healthcare of Atlanta, so it's money well spent.
For more information, visit the event listing on ADAC's website.