Designer Spotlight: Jim Hjelm
When it comes to Francesca Pitera's dresses, it's all in the details.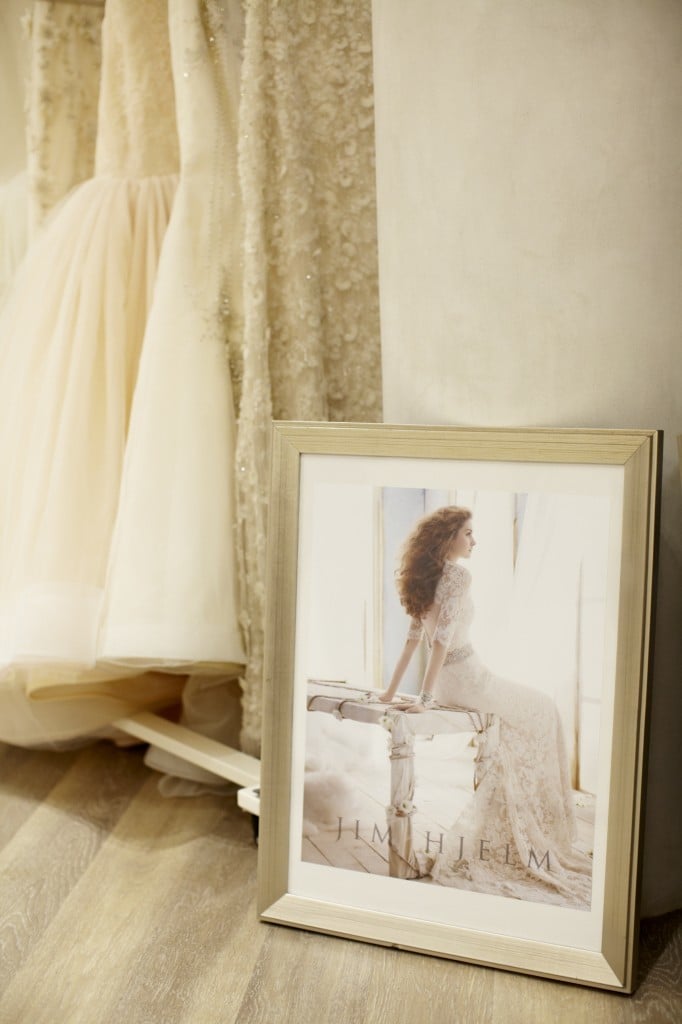 Albeit a relatively even mix of cascading ball gowns and sleek fitted bodices, Jim Hjelm's Spring 2013 Collection is, no doubt, fit for the ultra-feminine bride. What's more, those not into details will not be into this collection. Between elaborate Alencon lacework and delicate pearl embellishment, no matter the silhouette, this new collection is detailed to-the-max, true to Pitera's talents. Classic duchess satin and charmeuse with lace overlay, oversized floral applique, and vintage-inspired bolero jackets are just a few assiduous details to this girlie collection.
Scope out the collection in person at swanky Queen City shop Hayden Olivia, and you'll quickly discover that, as with all of Pitera's gowns, there is always more than meets the eye. "Every little thing is important, even the placement of embroidery or the way draping falls over a gown's bodice," Pitera explains of her emphasis on adornments. Only an up-close-and-personal investigation of these quintessentially feminine bridal confections will do this meticulous collection justice.