Despite the Hype, Babalu Misses the Mark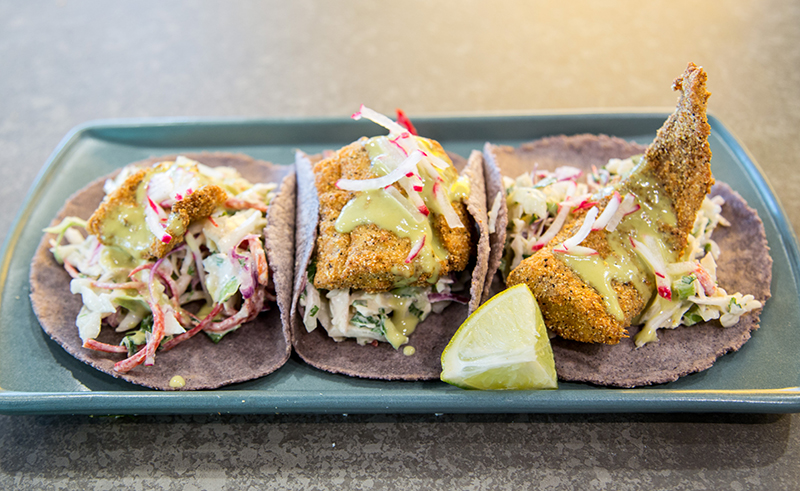 ONE OF MY FRIENDS sets down her fork and makes a declaration: "This would be amazing if I were hammered."
And with that, the three of us order cocktails, never mind that it's not long after noon on a late summer Thursday. We're on the bright patio at Babalu, a Latin-inspired restaurant in Dilworth.
While a bartender inside pours our drinks, let me tell you how we got to this point.
Babalu opened at the end of July in a space formerly home to Cantina 1511. It's in a fantastic location on East Boulevard. The concept, which has outposts in Mississippi, Alabama, and Tennessee, is interesting. Its team promised to source ingredients from local producers, which is always laudable.
In the run-up to its opening—hell, even when the space was filled with drywall dust—Babalu received lots of attention. On more than one occasion, cars have spilled out of the parking lot, clogging traffic on East Boulevard. We're a city still trying to define its food culture, and so it's not a bad thing for diners to be excited about new restaurants. But when those places miss the mark, we shouldn't blindly cheer them on.
Babalu fails to live up to the hype.
The restaurant encourages sharing, so we pick a smattering of dishes from the menu, including the guacamole, prepared table-side ($9.95). It is bland and badly in need of salt and lime juice.
We follow the guac with chicken, beef, and redfish tacos ($3-$3.50 each). They're tasting size, but ample, and arrive on blue corn tortillas. The fish, which we order blackened, is the best taco of the trio. The chicken is bland and a dark brown chipotle barbecue sauce overpowers the beef. Our group likes the Mexican street corn ($5.25) but it, too, needs lime juice and salt. It seems as if the kitchen is following a corporate recipe without tasting for consistency.
Ah, here are our drinks.
I enjoy my Mojarita ($8), a cross between a mojito and a margarita made with tequila, mint, and lime. Babalu does get a few other things right, too. Parking has always been tough along East Boulevard, and the owners rightly offer free valet parking anytime. And the prominent mention of its local farmers and producers—in the top right corner of the menu—is a nice touch.
But the thing about restaurants is that they're opening in Charlotte at breakneck speed. Hype works only if you live up to it. Otherwise, it's not hard to find a new place to get excited about.
ADAM RHEW is associate editor of this magazine. Reach him via email at adam.rhew@charlottemagazine.com or on Twitter: @AdamRhew.
BABALU
1511 East Blvd.
704-334-1511
Shared plates: $8-14
---
This article appears in the November 2016 issue of Charlotte Magazine
Did you like what you read here? Subscribe to Charlotte Magazine »
---