Dessert First
Spiced Pumpkin Martini: The Season's Signature Cocktail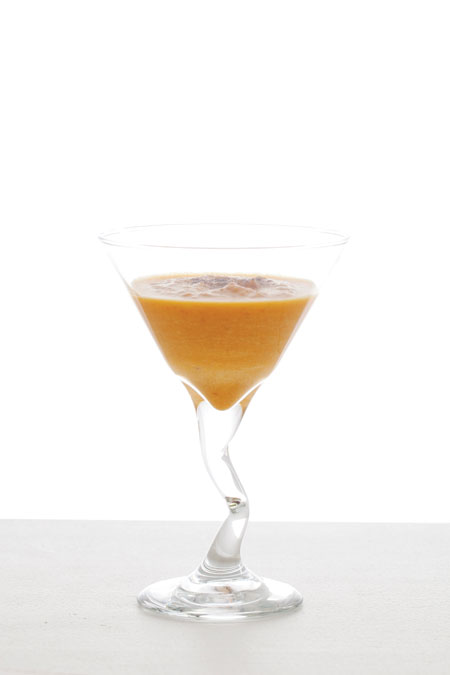 This season, skip the pumpkin pie in favor of a scrumptious spiced pumpkin martini. Decadent enough to serve as dessert, it makes for a festive seasonal cocktail—and brings a touch of fall to happy hour.
Spiced Pumpkin Martini from 5Church
Makes 1 martini
1 1/4 ounces vanilla vodka
1/2 ounce butterscotch liqueur
1 ounce heavy cream
1 ounce pumpkin purée
1 dash fresh cinnamon
Mix ingredients in shaker. Serve in a martini glass.