Devils on Horseback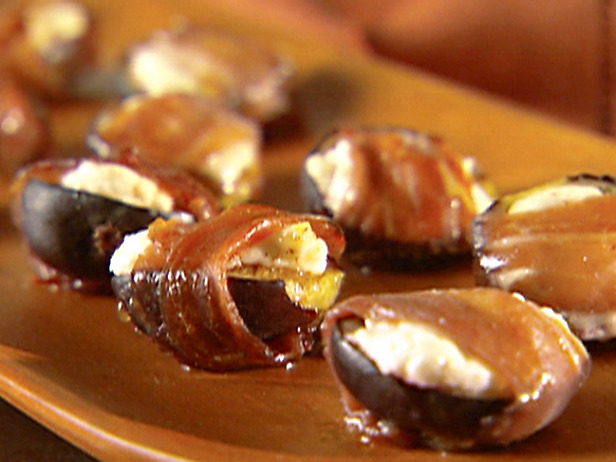 If you like sweet fruits paired with creamy cheese and salty pork then, as a Charlotte diner, you're in luck these days. In the last several weeks I've tried four remarkably similar—and remarkably good—dishes at restaurants around town:
The Liberty's "Devils on Horseback" grilled dates stuffed with blue cheese and almonds and wrapped in bacon. ($6)
Press Wine Bar's Goat cheese, fig, and prosciutto quesadilla ($7.50)
M5's Prosciutto and fig flatbread ($11)
Vivace's gorgonzola-stuffed figs wrapped in prosciutto ($8)
I, for one, am a big fan of this trend. Any time someone wants to wrap cheese in bacon, I think we're probably going to be on the same page food-wise. If you're trying to decide which sweet-meets-salty treat you want to try first, I recommend those at The Liberty. The cheese has the perfect amount of kick and the almonds add a nice crunch with each bite. Plus, they're called Devils on Horseback, which is really just a fun thing to order from your waiter.
Or, if you feel like recreating a version of the dish at home, you can find Vivace's chef de cuisine Andrew Schaumann's recipe for the prosciutto wrapped gorgonzola stuffed figs here. It's simple (I tried it) and delicious.