Digging For the Root of Charlotte's Homicide Spike
New working group probes 2017's 22-year high in murders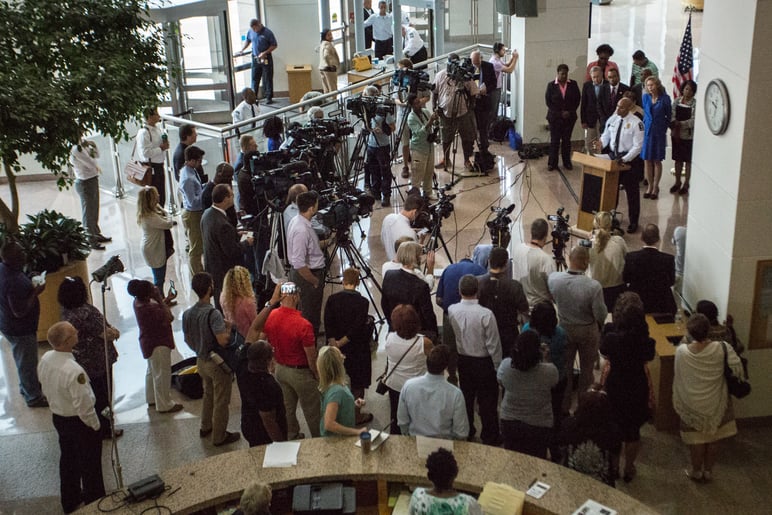 For the record, Charlotte had 87 homicides in 2017, the most in 22 years. The rate didn't soar past 100, as Charlotte-Mecklenburg police and a lot of other people feared early in the year, or come close to the all-time record of 129, set in the crack epidemic days of 1993. But no one is celebrating the news. That's 87 lives lost, 87 dreams severed and families devastated, and what's nearly as distressing is that no one can pinpoint why the rate has nearly doubled in just the last three years. There's no easy explanation for any of it.
A couple of months ago, Robert Dawkins of the police accountability organization SAFE Coalition NC and other community activists began asking City Council members what had happened to the Homicide Task Force, a group formed after another spike a dozen years ago—85 in 2005. In time-honored Charlotte tradition, the task force had convened numerous meetings and produced a report that didn't accomplish much. The city decided to take another swing at it, and this attempt is a bit different.
"It's more of a work group than a 'task force,'" says Julie Eiselt, the council mayor pro tem, who chairs the Community Safety Committee. "We wanted it to be an organic thing with a core group of people. With a task force, it's community leaders, bank executives … We spent our first meeting arguing a lot, which is good."
You may have perceived over the last couple of years that some Charlotteans are getting tired of hearing about task forces. This is understandable. Charlotte's got the task force exercise down pat. It begins with a kickoff event, the bestowing of a name, words from a Significant Nonprofit Leader or Civic-Minded CEO, and the earnest assertion that We All Must Do Our Part. Inevitably, a report is produced—and not much changes.
This working group, organized under the Community Relations Committee, doesn't even have a name. It first met in November and plans to keep meeting once a month. It's decidedly informal. Eiselt is the only public official among the "seven or eight" members, she says. (The others include Dawkins, Shaun Corbett of Cops & Barbers, and Greg Jackson of Heal Charlotte.)
There's no timetable for a report. The members aren't sure where they'll end up. They're not even focused on homicides; murders occupy a separate statistical category, but the lines separating murders from assaults and domestic violence—and systemic poverty, for that matter—tend to evaporate on the streets. The group is emphasizing participation by people, especially from poor and minority communities, who don't usually take part in such efforts because they think no one wants to hear from them. "It shouldn't surprise anybody," Eiselt says, "that there's a direct correlation between violent crime and people with no hope for the future."
And there's the baseline everyone I've spoken with about the 2017 murder spike keeps returning to: a draining away of hope. By now, we all know about the Harvard study that ranked Charlotte last among 50 large American cities in economic mobility. We're all still muddling through the post-Keith Scott haze, more than a year after it happened. People in cities across the country feel increasingly disconnected from and distrustful of their institutions. Citizens' most direct connection to the criminal justice system is through their interactions with police officers. When that connection is broken, "communities turn inward and away from their police," Thomas Abt, a Harvard researcher, said in an interview with National Public Radio in the fall. "And that often leads to violence because when someone beats up your cousin, you don't call the police. You call your friends."
Charlotte's new work group, or whatever you care to call it, will keep meeting and keep searching. It meets next on January 10. "There's just a lot of frustration out there," Eiselt says. We can expect a sign pretty early in 2018 how deep the frustration remains, and how many times it expresses itself with lethal force.