Direct Flight: A Whirlwind, Improvised Weekend in Los Angeles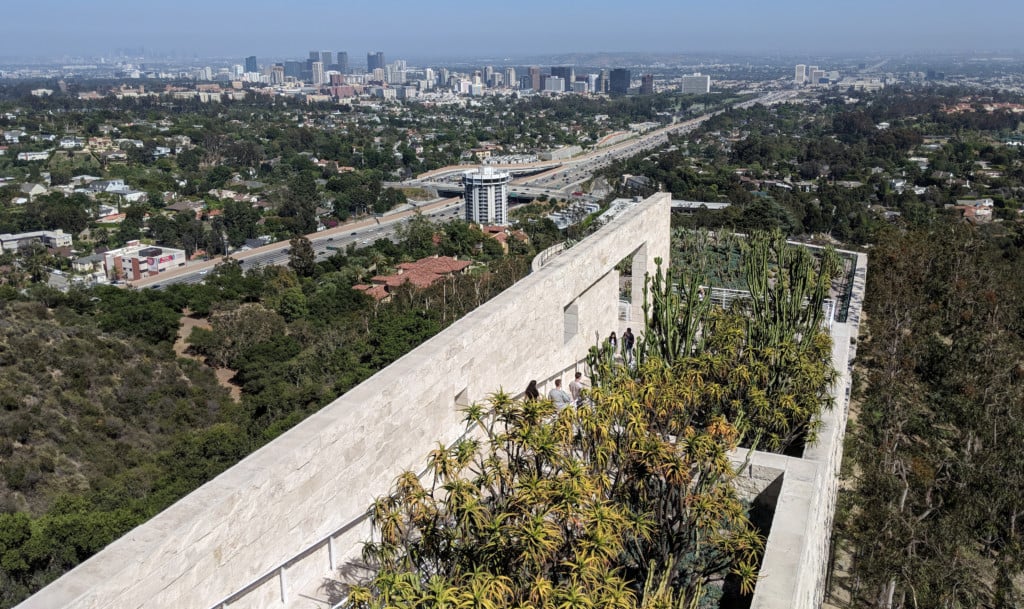 Our Direct Flight Series is presented by Mann Travels and American Airlines Vacations.
Miles from Charlotte: 2,413
Flying Time: 5 hours
Nonstop Service On: American Airlines
IN A PLACE LIKE LOS ANGELES, "must-see" recommendations should be filtered by a couple factors: where you're staying and how much time you have. The sprawling city is 503 square miles of diverse neighborhoods, entertainment destinations, niche restaurants, and coffee shops packed with aspiring screenwriters. It's so massive that during an Uber ride between LAX airport and a friend's apartment in the historic Highland Park neighborhood 25 miles north, my driver—a middle-aged native of Los Angeles—says she's never seen some of these streets.
Before arriving, I settled on just a few things I had to see, and a much longer list of "it would be nice tos." The approach offers more time to explore my friend's neighborhood where I was staying—and more chances to improvise and be surprised. It quickly turns fruitful: An impulsive stop at Highland Park's Triple Beam Pizza is a revelation. Instead of predetermined sizes, staff asks you to hold your hands as big as you want your piece. Your pizza is then weighed and charged by the ounce. It's a fun gimmick, but the real discovery is the Patate pie, topped with Yukon Gold potatoes, Fontina, black truffle cheese, and rosemary.
Triple Beam just opened in February, a concept from James Beard Award-winning chef and baker Nancy Silverton. Two blocks down Figueroa Street, we visit another fresh addition to Highland Park: Blind Barber. This spot is a fully functional barbershop by day, but at 6 p.m, the door in the back of the shop opens to the public. Inside, visitors follow a dark hallway to a buzzing speakeasy. It's yet another piece of Los Angeles with a cinematic flair, but like Triple Beam, the items served keep the charm alive.
While those businesses show the city's viability as a vessel for new ideas, we also make time for L.A. institutions throughout the weekend. Ever the art nerd, I request a few stops: La Luz de Jesus Gallery and the grandiose Getty Center. On Saturday, the destinations deliver on their reputations: the former a contemporary, underground landmark with a focus on pop surrealism and the latter a mecca for historically significant fine art.
We only have one more of those staples left on the list when Sunday rolls around: an improv comedy show at Upright Citizens Brigade. Both UCB locations in Los Angeles have a robust schedule, with dozens of shows throughout the week, but we choose the flagship ASSSSCAT, a program founded by Amy Poehler, Matt Besser, and other improv greats. It's a free show, but seats are first come, first served. It takes some planning and time to get into ASSSSCAT, a two-hour wait in line to be guaranteed a seat. It's the first time this weekend we haven't winged it. But sometimes, you have to leave the improvisation to the pros.
Eat
Triple Beam Pizza
There's just something intimate about tailored slice sizes, especially when they're using "pizza scissors" to cut them. 5918 N Figueroa St.
HomeState
This Texas-style kitchen shines in its breakfast tacos, brisket, and frito pies. Don't skip the queso. Multiple locations.
Do
The Getty
This massive site—with free admission—could get away with just the prestige exhibitions, such as its recent Rembrandt and Caravaggio programs. Yet shows like the current LA #UNSHUTTERED: Teens Reframing Life in Los Angeles keep it relevant. 1200 Getty Center Dr.
La Luz De Jesus
The first gallery connected to Lowbrow art, you'll find work that's both challenging (and affordable) here. 4633 Hollywood Blvd.