#discussCLT: Continuing the Urban-Rural Discussion
NCGA removed a tool to help rural economies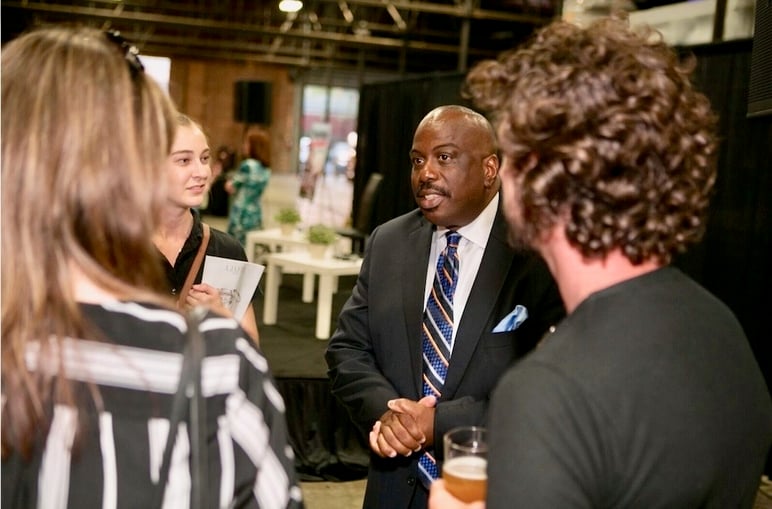 What's separating cities and the areas around them? What can, or should, anyone do about it? They're questions under discussion around the country, especially since the Presidential election revealed the vast split in values, economic opportunities, and political leanings between urban cores and the countryside, small cities and towns, and suburbs and exurbs outside their gates.
The latest #discussCLT event last week tried to make sense of the causes, implications, and potential solutions, with a focus on Charlotte and North Carolina. Archived video of the discussion below, and many thanks to an excellent panel: former state Senator and City Council member Malcolm Graham, historian Tom Hanchett, attorney and former Congressional aide Rory Riley-Topping, and former Mayor Richard Vinroot.
It's a big and rich topic. You could talk about it for weeks. We didn't have that much time. That's not intended as an excuse, because—and I admit this with some chagrin—we missed a couple of things. So, in the spirit of caulking the gaps:
I had a theory, which I examined in a piece in January: Charlotte's development from a sleepy, mid-sized former textile manufacturing city to a corporate giant was largely built on the back of the 1978 passage of a countywide referendum allowing the sale of liquor by the drink. That made recruitment of corporate headquarters and branches a lot easier, I thought.
Well, I wasn't wrong, exactly, but I overlooked a far larger economic development tool. The biggest, in fact. Liquor-by-the-drink "was, I think, small potatoes compared to building a big airport," Vinroot said during the discussion. "That's why all the business folks come to Charlotte, because they can get in and out of here and go all over the world. That's why this is a thriving metropolis."
Of course. Charlotte's airport made the leap from a regional to international travel hub because of a far more momentous event that happened the same year: the federal deregulation of the airline industry. Airlines were now free to go where costs were lowest. The following year, 1979, then-Douglas Municipal Airport opened a new control tower and won hub designation from Piedmont Airlines. After a new runway and terminal opened in 1982, accompanying a name change to Charlotte Douglas International, CLT built a reputation as one of the least expensive airports in the nation to move people and goods.
Vinroot, Charlotte's mayor from 1991 to 1995, was in a prime position to see the fruits of the investment in CLT. There's no substitute for institutional memory.
Another, more recent factor in the urban-rural split: The state legislature's 2013 defunding of North Carolina's regional economic development partnerships and dissolution of four of them—all four in rural areas in the east and far west.
The state began setting up the partnerships in 1993 specifically to help rural communities define their particular economic goals and recruit businesses to help meet them. In their final five years, the seven partnerships—which covered all 100 North Carolina counties—received nearly $25 million in state grants, which they used as seed money to raise even more. In 2010-11, for example, the partnerships won $4.8 million in grants, which they used to leverage an additional $11.5 million from private, nonprofit, and governmental investors. In 2012, that investment led to 374 new projects—ranging from new workforce training to tourism and film promotion—and 28,735 new jobs, according to a 2013 legislative report.
The General Assembly did away with their state funding that year in a flurry of spending cuts and privatization of public services. The three "metropolitan" partnerships, including Charlotte's, remain intact, although their reach and influence have diminished. But in the east and far west, where such partnerships are needed most, the absence is felt more keenly.
"The bottom line is, it's hard to recruit businesses to rural counties anyway," Bill McCoy, a retired political science professor at UNC Charlotte and former director of UNCC's Urban Institute, told me Tuesday. "But it's another one of those messages that get sent to rural counties that we don't care about you, and the places getting all the money are the places that already have it. That's not necessarily true, but it's the way those counties feel."
McCoy said he understands how they feel in part because he was raised in such a place—Meade County, Kentucky, a poor, rural community about 50 miles down the Ohio River from more prosperous Louisville. If North Carolina had continued to fund the regional partnerships, the rural counties that once relied on manufacturing and farming might not be thriving—"Down east, there's really not a large employment center anyway," McCoy said—but their dissolution just drove in another nail.
McCoy added that he doesn't see any way out of the economic problem, since its roots lie in globalization, or how to slow the growing divide between city and country. "The rural-urban schism," he said, "is as severe as I've ever seen it."