#DiscussCLT: Here's Why the Tone of Our City Is Changing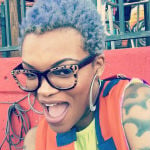 This week, Mark Peres submitted a response to our recent event, "#DiscussCLT: The Creative City." Davita Galloway, co-owner of creative studio/agency dupp&swat, responded on the website of her publication, The Spread Magazine. Below, check out an excerpt from her post. Peres's original comments are included, with Galloway's responses bolded. Read her full response here, and Peres's original post here.
---
Peres: The narrative of our city is changing. What we say about ourselves as citizens, how we describe the place we live in, the story we tell about our character and our prospects, is shifting. And not for the better. In recent conversations about our city, I have heard a change in content and tone that is very different from the spirit and tenor that characterized the civic discourse that greeted me when I first arrived in Charlotte 17 years ago. We need to take care that the language we are using to talk about ourselves does not undermine the very qualities that have made this city so attractive and allows us to get positive things done.
Galloway: Without a doubt our city is changing and, with that, its narrative will also transform to reflect its current state. Today, the place in which you and I reside is not the same 'Queen City' you happened upon 17 years ago. With time on your side, as is the case with all things, you expect growth and progression over stagnancy and demise. However, for many, the latter is their walk and experience in Charlotte. And, the language they use to convey such is being shared, finally.
Peres: I came to Charlotte to start a business. I arrived in the summer of 1999 with my wife, daughter, and two dogs and two cats. We drove in with all our possessions on a truck having never been to Charlotte. We came based on the strength of Charlotte's reputation as a progressive and aspirational city we could make our forever home. We were immediately struck by the clean and modern skyline (far from filled-in but bursting with plans), the decency of its people, the respect for law and order, values of family, faith and prosperity, and raw ambition. Charlotte wanted to make more of itself, and it welcomed newcomers to roll up their sleeves.
Galloway: Besides sounding like the textbook definition of a 'perfect' family, your narrative isn't commonplace–particularly, in the community in which the discussion was meant to impact–artists, creatives, etc. More, your words paint a 'faulty' picture of Charlotte. Sure, it sounds great but is lacking truth, depth and is nothing short of one experience-yours. It appears as if you know nothing of the artist's narrative, sir. As a matter of fact, when you arrived in Charlotte, you came to start a business, which already suggests that you had some sort of stability. Unfortunately, for the artist in Charlotte, that is a term that's hit or miss. And, with the current pulse, it's almost always a miss. To be frank, along the outskirts of uptown/downtown, as well as other 'labeled' neighborhoods, the questions have been the same for years. What has changed, however, is that our voices are finally reaching Center City. Whether you (or those like you) choose to listen or not, we continue to ask: Where is the support? Does Charlotte appreciate its artists? And, not just the scholars or those in residence but all artists–regardless of their craft or skill? And, if you can answer such with a positive reply, I then pose the following, as an example, and welcome your response. More, I wish this was the query during #discussCLT: How Can Charlotte Sustain a Creative and Artistic Community When the Places in Which We Commune are Being Demolished?
Read more here.