#discussCLT: The Riddle of Charlotte's Murder Spike
The sudden spike in homicides this year resists easy, or any, explanation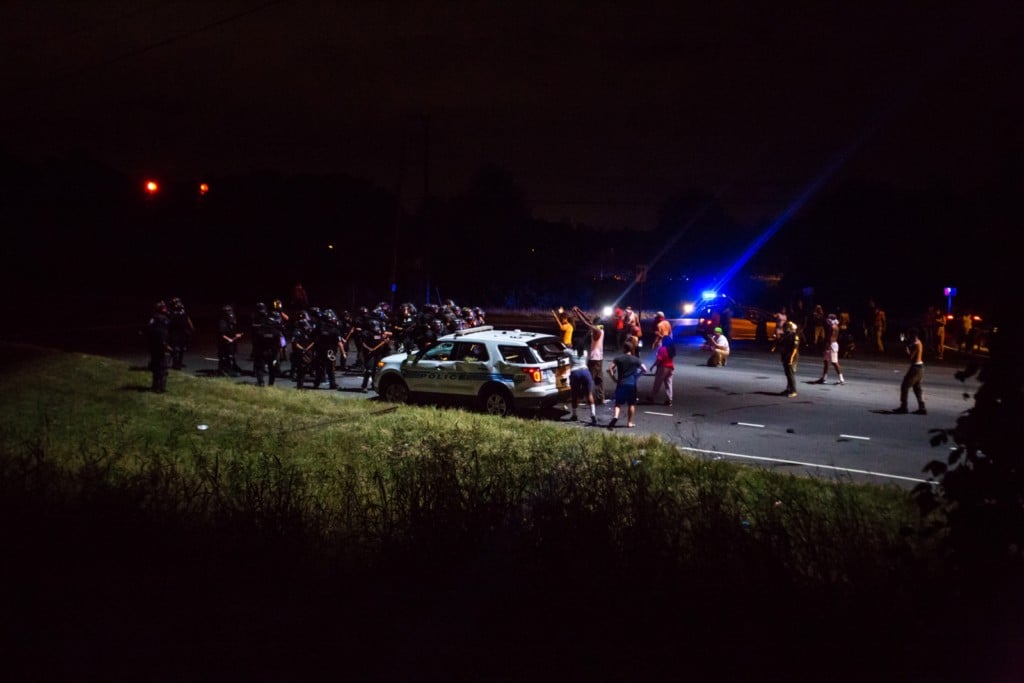 Two weeks ago, after Charlotte's 22nd homicide of 2017, Charlotte-Mecklenburg Police Chief Kerr Putney stepped behind the lectern during a weekly news briefing at CMPD headquarters and asked if anyone had questions. The immediate question was so obvious, the reporter who asked it seemed momentarily embarrassed. "Um," she began, "why is the violence getting worse?"
"Very good question," Putney responded. "I wish I could tell you specifically and simply why that is." The chief ticked off a series of potential explanations: repeat offenders committing progressively more serious crimes leading to acts of violence; the easy availability of guns in high-crime areas; and a fresh and troubling pattern of minor arguments between friends or acquaintances escalating to fatal gunshots or stabbings. But the ultimate cause, Putney said, "is beyond what we have the capacity to explain."
Since then, the number of homicides in CMPD's jurisdiction has risen to 28, putting the city and unincorporated portion of Mecklenburg County on track for 103 homicides in 2017—which would be the first year with more than 100 (or even 90, for that matter) since 1993, when Charlotte set its all-time record for one year at 129. The spike is as unnerving as it is sudden. As recently as 2014, CMPD registered 44 homicides, the lowest total in recent memory and an extraordinarily small number for a city of 809,000. The total rose to 60 in 2015, then 68 last year. At its current rate, Charlotte will hit the equivalent of its 2014 homicide total on June 11.
You can't blame Putney for his inability to pinpoint what's causing the spike. Around the United States, major cities have catalogued similar rises, and law enforcement officials, criminologists, and researchers are struggling to explain them, too. Chicago police reported 786 homicides in 2016, a 58 percent spike from 2015; so far this year, they've registered 163. Oakland's and Cleveland's 2016 homicide rates grew by more than 20 percentage points over 2015—even as the overall national homicide rate remains at historically low levels, and, puzzlingly, some large U.S. cities, including the largest, didn't see any increase at all.
It's no secret that crack cocaine was the main driver of violent crime in the late 1980s and early 1990s, in Charlotte and elsewhere. But today, faced with inconsistency from city to city and a long list of possible explanations, researchers are reduced to making educated guesses: The murder spike can be traced to the epidemic of heroin and opioid addiction, less aggressive police tactics, a decline in incarceration rates, or a combination of all or some, or something else. "That's about as far as we social scientists have gotten with this one," Dr. Richard Rosenfeld, a criminologist and criminal justice professor at the University of Missouri-St. Louis, told me during a telephone interview Tuesday. "It's a challenge."
Rosenfeld lives and works in the murder capital of the country, with nearly 60 murders per 100,000 residents and 188 homicides in each of the past two years. (Charlotte's 2016 rate was a little more than eight murders per 100,000 residents.) Last year, he produced a widely cited report for the National Institute of Justice that outlined the possible causes listed above but added one that's far harder to quantify (emphasis mine):
Randolph Roth (2009) has distinguished the proximate and ultimate causes of historical changes in U.S. homicide rates. Proximate causes refer to conditions that criminologists typically point to as risk factors for violence (e.g., economic disadvantage, firearm carrying, drug and alcohol use). Ultimate causes are the more or less widespread popular beliefs that government and the legal system are legitimate and worthy of respect, and that government officials can be trusted. When the perceived legitimacy of government and trust in officials erode, according to Roth, homicide rates increase. Such historical periods include the years immediately preceding the American Revolution and the Civil War. Both Roth (2009) and Gary LaFree (1998) have attributed the rise in homicide during the 1960s and 1970s to the declining legitimacy of U.S. political institutions.
The police are the front line of government in disadvantaged urban communities. Following Roth, the ultimate cause of violence in these communities is lack of confidence in the police. When the police are called to respond to a crime, they arrive at the scene late or not at all. They do not follow up with vigorous and thorough investigation, even of the most serious crimes. They harass innocent youth. And, too often, they use force unnecessarily and indiscriminately. What matters is not the factual accuracy of these beliefs in every instance; what matters is that they can metastasize into a pronounced "legal cynicism," especially in disadvantaged African-American communities. … When people believe the procedures of formal social control are unjust, they are less likely to obey the law.
If anything, Rosenfeld told me, he's more convinced that "legal cynicism" is a factor in murder spikes than he was last year. "It's fairly clear that the timing of the rise in Charlotte and other cities is not coincidental. It follows on the heels of civil unrest after police use-of-force incidents," he said. "My sense is that when people whose confidence in local police may already have been strained, when they believe police are not engaged in legitimate practices, they tend to take matters into their own hands."
That squares with some of my own experience in covering the aftermath of the Keith Scott shooting in September. In talking to protesters and other people in minority communities in the weeks that followed, it was apparent that, for some, the specific facts of the Scott shooting were blending with details from the police shootings of Walter Scott in North Charleston, Philando Castile in Minnesota, Alton Sterling in Louisiana, Tamir Rice in Cleveland, and all the others since the death of Michael Brown in Ferguson, Missouri, in 2014. (The inability to separate one case from another is one product of a technology-enabled information overload that's worth examining on its own.)
Over time, as with mass shootings, details conflate, distinctions dissolve, and what's left is a generalized hostility or indifference toward authority—a sense that no one's in charge, no one knows what they're doing, no one cares. In his conversation with me, Rosenfeld asked, "Are people edgier now that Trump has been elected?" There's plenty of evidence for that, but is that anxiety making people more likely to draw a gun to settle an argument? It's impossible to know.
In a CMPD news briefing a week after Putney's Q-and-A session, Major Cameron Selvey, who commands the department's Criminal Investigations Bureau, alluded to the effects of lives lived largely over smart phones. "As a society, we rely so much on technology, we see much of our world through the lens of a cell phone and don't actually have conversations with people," he said, making sure to add that this was his opinion, not CMPD's. He has a point, although we're only beginning to understand what the effects are, and how much a society increasingly filled with distorted or manufactured realities might suffer from consequences that are all too real.