DIY: Gallery Wall Art
No need to spend big bucks on wall hangings.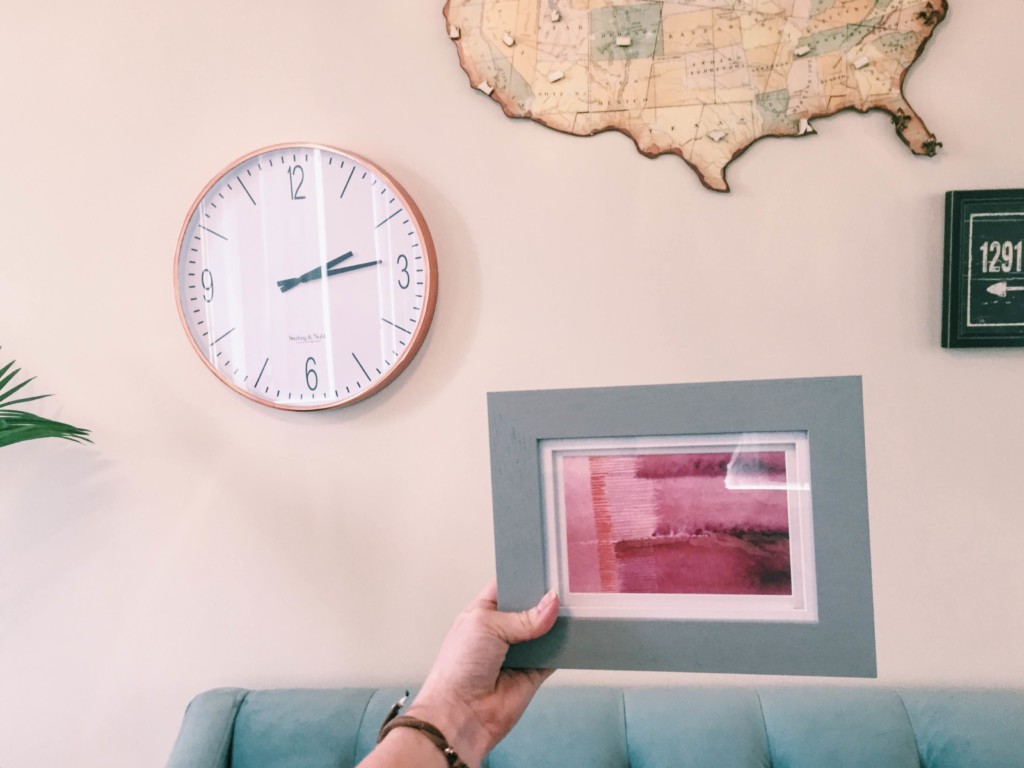 Gallery walls are an ongoing work in progress that bring character to your living space.
One of the common mistakes homeowners make when decorating is feeling like the entire wall needs to complete at once. The key is to pick up more pieces as time goes on, curating an eclectic mix of wall hangings that perfectly represent your personality. It might get a bit addicting searching for wall art online, but before you splurge, consider this quick tip that is useful for filling space and adding quirkiness to your gallery wall.
You can make your own wall art on the cheap.
Use what you already have to create an artful picture, whether it be leftover cardstock from scrapbooking or an old shopping bag. You can even print images from the Internet that strike your fancy.
Once you've chosen your print, you will then need to choose the portion of the image you'd like featured in the frame. If you opt to buy an inexpensive frame for this project, simply trace the existing the sample image onto the back of your print to mark the line along which you'll cut. It's recommended to snip a little outside of the lines so you can always trim later; this will ensure that you don't cut it to be too small.
This project is a great way to revitalize old picture frames and hang a piece of family history. You can either use an old frame your mother gave to you, or you can choose to print an image that has nostalgic or personal value. Once you've cut it out, simply attach the glass to the back and envision the art's new spot on the wall.
If you have already begun a gallery wall, hold up the new piece you've created to envision where it will look best. Don't think too much about it—​gallery walls look best when they're not too symmetrical. The best gallery walls have their own quirks that, somehow, work with the space.